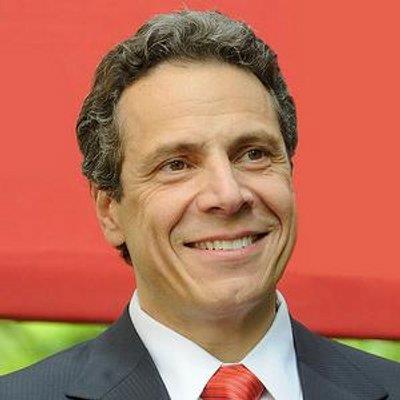 Governor Cuomo Announces $2.3 Million Construction Underway on Route 208 Bridge Over Heritage Trail
Replacement Bridge Will Improve Mobility for Commuters in the Village of Monroe
Governor Andrew M. Cuomo recently announced that a $2.3 million construction project is underway on the bridge carrying State Route 208 over the Heritage Trail in the Village of Monroe, Orange County. The project will replace the aging bridge with a new structure. The current bridge, originally built in 1940, will be replaced with a reinforced concrete culvert, which will also include lighting for trail users. Additional work will include the removal of the existing structure, construction of new retaining walls, pavement resurfacing, and landscaping.
"Investing in New York's transportation infrastructure today is critical to ensuring its viability well into the future," Governor Cuomo said. "This project to replace the Route 208 Bridge over the Heritage Trail will improve safety and accessibility for motorists in Orange County for years to come."
Route 208 and the Heritage Trail are closed at the site while construction is ongoing. A detour for motorists utilizes Route 17 and Route 17M. Construction began this month, and the road and trail are anticipated to reopen in November 2017.
New York State Department of Transportation Commissioner Matthew J. Driscoll said, "The Department of Transportation continues to move ahead with projects to upgrade our aging infrastructure and support regional economic competitiveness. Thanks to Governor Cuomo's support, this important Mid-Hudson roadway and the recreational path underneath will meet the future growth of the region and it will be safer for motorists, cyclists, and pedestrians."
Senator Bill Larkin said, "Infrastructure projects like these are vital to our community. I want to thank Governor Cuomo and all parties involved including the Senate Republican conference for continuing to lead on the issue of addressing our community's infrastructure needs. I know it means a great deal to the residents of the greater Monroe area."
Assemblymember Karl A. Brabenec said, "Safe, reliable and properly-maintained infrastructure is so important to life here in the Hudson Valley and I am pleased we are taking steps to ensure the longevity of such an important bridge in the Village of Monroe. Bridges like this are used to take our children to school, our parents to work and our business's goods to consumers, and their maintenance must remain a top priority. I have long been a strong advocate for proper resources to maintain our roads, bridges and highways because of their unquestionable importance to our economy, our safety and our community, and this is a step in the right direction."
Orange County Executive Steven M. Neuhaus said, "I commend Governor Cuomo for providing funding to improve the infrastructure in Orange County. The new bridge on Route 208 will provide safe transportation for residents who travel this important roadway. We know how important this bridge is to county residents and we are excited about the project."
Mayor of the Village of Monroe James Purcell said, "The Village of Monroe is glad to see the replacement of the aging bridge to improve safety for the community. These kinds of projects are much needed throughout the Great State of New York and we are happy that Governor Andrew Cuomo is addressing the aging infrastructure."
Motorists are reminded that fines are doubled for speeding in a work zone. In accordance with the Work Zone Safety Act of 2005, convictions of two or more speeding violations in a work zone could result in the suspension of an individual's driver's license.
For real-time travel information, call 511, visit www.511NY.org, or logon to the new mobile site athttp://m.511ny.org/. Follow New York State DOT on Twitter: @NYSDOT. Find us on Facebook atwww.facebook.com/NYSDOT.