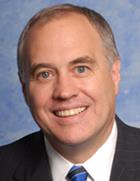 DiNapoli: DMV Must Do More to Crack Down on Unregistered Auto Repair Shops
Agency Also Slow to Schedule Hearings to Resolve Consumer Complaints
The Department of Motor Vehicles (DMV) has not done enough to prevent automotive repair shops and inspection stations from operating without valid registrations, putting consumers at an increased risk to be scammed by dishonest businesses, according to an audit issued by New York State Comptroller Thomas P. DiNapoli.
"DMV has a responsibility to help prevent consumers from being taken for a ride by unscrupulous repair shops," said DiNapoli. "This means doing more to ensure that New York's repair shops are legitimately registered and working harder to investigate and resolve consumer complaints in a timely manner."
Valid registration of repair shops and inspection stations provides customers with reasonable assurance that the business owners do not have a history of either criminal activity or operating an auto business engaged in deceptive or fraudulent practices. But the audit revealed DMV has established little in the way of controls to restrict unregistered repair shops from operating.
A review of DMV data identified approximately 23,600 automotive businesses with expired licenses or registrations. Of those, auditors selected 170 used car dealerships and repair shops with lapsed registrations and found 22 percent of these businesses with strong indications of continued operations; such as multiple cars being worked on, signs advertising services requiring registration, and dealerships with multiple cars being advertised for sale, warranting additional investigation by DMV.
Auditors also reviewed county property tax parcel data and found an additional 266 potential automotive business locations that were not registered with DMV. Visits to 65 of these locations found that 18 percent appeared to be actively operating, but unregistered, auto businesses. The analysis shows that, in addition to reviewing an agency's own records, publicly available data can also be used to help identify unregistered facilities.
The audit also identified 21 automotive dismantlers that are required to report to the Department of Environmental Conservation (DEC), but are potentially not registered. DMV officials stated they plan to meet with DEC to implement a methodology to coordinate and ensure facilities are properly registered.
Records also show that although DMV is generally addressing consumer complaints against automotive facilities in a timely manner, it took DMV over a year to schedule required hearings for more than half of the complaints against repair shops that committed fraud, grossly over charged, or had practiced dishonest or misleading advertising.
Of the 6,890 consumer complaints that were open or filed with DMV between January 1, 2014 and December 16, 2016, nearly a quarter (22 percent) warranted further investigation by DMV and had the potential for penalties and sanctions to be imposed on businesses.
DiNapoli's auditors reviewed 1,127 complaints alleging fraud or other severe violations and discovered more than half (583) did not receive a hearing within 12 months from the date the complaint was made. In fact, auditors determined that 489 of these cases took more than 17 months from the time the complaint was filed until a hearing and decision occurred.
As a result of the audit, DiNapoli recommended DMV officials:
Take steps to improve the identification of potentially unregistered facilities and determine whether they continue to operate; and
Develop a structured process for periodic coordination with DEC to compare its listing of dismantlers with dismantlers registered with the department to identify facilities that may be unregistered, improperly registered, or not reporting as required; and
Examine the underlying causes of the delays and explore options for improving the ability to promptly address and resolve consumer complaint cases.
DMV officials disagreed with some of the audit findings. Their response is included in the final report, which can be found at: http://osc.state.ny.us/audits/allaudits/093017/16s71.pdf
A map of potentially unregistered motor vehicle facilities in New York can be seen here: http://osc.state.ny.us/audits/allaudits/093017/16s71_map.pdf
For access to state and local government spending, public authority financial data and information on 130,000 state contracts, visit Open Book New York. The easy-to-use website was created by DiNapoli to promote transparency in government and provide taxpayers with better access to financial data.