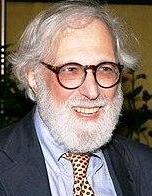 From Al Flacks (pictured left)
MANHATTAN JUDICIAL VACANCIES TO BE FILLED IN 2017
This year there are six vacancies on the Manhattan Civil Court and six on the New York State Supreme Court. All are for "open" seats except one Civil Court incumbent, who is running for re-election.
On the Civil Court, Geoffrey D.S. Wright is running for re-election; he has one year left before being required to leave the bench because of the State's constitutional age limit.
The other five "open" Civil Courts seats are a result of the election of those judges to the State Supreme Court. Two of the seats are County-wide; one seat is in the 5th Civil Court District (West 65th Street to West 110th Street, Central Park West to the Hudson River); and two are in the 9th Civil Court District (14th Street to East 96th Street, Lexington Avenue to Seventh Avenue and all of Central Park).
The Supreme Court vacancies are the seats currently held by Richard Braun (on the Supreme Court Civil Term), Peter Tom (on the Appellate Division), and Martin Schoenfeld (on the Appellate Term), all of whom reach the State constitutional retirement age this year; Joan Lobis, who decided to take early retirement this year; and Fern Fisher, who chose to retire on July 29th. The sixth seat is that of Paul Feinman, who was appointed to the N.Y. State Court of Appeals (seat of Sheila Abdus-Salaam).
There were two Democratic Party judicial screening panels to interview candidates for the Civil Court seats; one panel established by the County Organization for the County-wide seats and the 5th district seat, and another one by local district leaders for the two 9th district seats. A third screening panel for the Supreme Court vacancies was formed this summer.