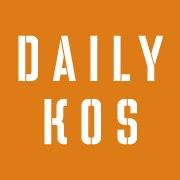 Lucas --

As you know, Republicans are currently working to give the rich more tax breaks (paid for by cutting public programs). They're helping millionaires and billionaires cheat the system, while the average American is getting the raw end of the deal and must work even harder to make ends meet. So we're joining with progressive electeds and organizations in support of a new economic agenda from Democratic House and Senate members.

Sign this petition if you believe all hard-working Americans deserve a government that works for them.

Democrats are fighting for hard-working Americans who make this economy. They are fighting to make sure we have fair wages, safe working conditions and to keep good jobs for us to provide for our families. They are working hard to make our government work for all of us, not corporations and billionaires.

Sign here to join Democrats' fight for better jobs and wages for all hard-working Americans.

Join the fight for economic equity and fairness to ensure that average Americans don't get left further behind!

Keep fighting,
Candelaria Vargas, Daily Kos