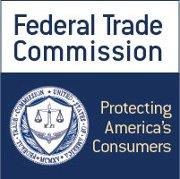 FTC Returns Money to Victims of Business Opportunity Scheme
The Federal Trade Commission is mailing 2,711 checks totaling more than $372,000 to people who paid American Business Builders and related entities for a home-based business opportunity. The defendants claimed that people would earn substantial income offering payment processing services, credit card terminals, and merchant cash advances to small businesses.

Under a settlement with the FTC, the defendants – which include American Business Builders, ENF, Network Market Solutions, UMS Group, United Merchant Services, Universal Marketing and Training, and Unlimited Training Services – are banned from selling business and work-at-home opportunities and related services.

The average check amount is $137.42. Recipients should deposit or cash checks within 60 days. The FTC never requires consumers to pay money or provide account information to cash a refund check. If they have questions about the case, they should contact the FTC's refund administrator, Rust Consulting Inc., at 800-373-9651.

To learn more about the FTC's refund program, visit www.ftc.gov/refunds.

The Federal Trade Commission works to promote competition, and protect and educate consumers. You can learn more about consumer topics and file a consumer complaint online or by calling 1-877-FTC-HELP (382-4357).