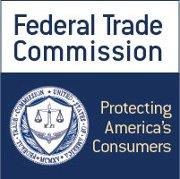 FTC Extends Public Comment Period on Zero-VOC Paint Claims Cases to September 11
The Federal Trade Commission is extending the public comment period on four recently announced proposed settlements with companies that allegedly deceptively promoted paint products as emission-free or containing zero volatile organic compounds (VOCs), including during and immediately after application.

According to the Commission's complaints, announced on July 11, 2017, some promotions also made safety claims regarding the effects on babies, children, pregnant women, and other sensitive populations. However, the FTC alleged, the companies had no evidence to support these claims, and each company agreed to settle the charges against them.

The public comment period on the proposed settlements was originally set to close on August 10, 2017. After considering a request by an external party, the Commission has now extended the public comment period for 30 days, through September 11, 2017.

Interested parties can submit comments electronically on one or more of the proposed orders, including: Benjamin Moore & Co., Inc; Imperial Paints, LLC; ICP Construction Inc.; and YOLO Colorhouse, LLC.

The Commission vote authorizing the extension of the public comment period was 2-0. The staff contact is Katherine E. Johnson, Bureau of Consumer Protection, 202-326-2185.

The Federal Trade Commission works to promote competition, and protect and educate consumers. You can learn more about consumer topics and file a consumer complaint online or by calling 1-877-FTC-HELP (382-4357).