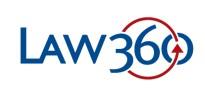 New York REIT Sells Manhattan Office Property For $135M
By

Law360, Los Angeles (August 8, 2017, 3:58 PM EDT) -- New York REIT Inc. has sold an office condo and creative studio property on Varick Street in Manhattan for $135 million, according to an announcement from the real estate investment trust on Tuesday.

The deal is for 50 Varick St., which is located just north of the Canal Street subway stop for the A, C and E lines.

The property is also close to stops for the 1, 2 and 5 lines.

"50 Varick Street is a 3-story world-class creative studio and office space condominium containing 158,573 square feet designed by renowned architect Adjmi & Andreoli," New York REIT's website states.

"The space includes a separate dedicated entrance and lobby, 11 photo studios, 9 green rooms, a catering facility, an art gallery, a movie theater, executive offices and a rooftop deck, accessed by a spiral staircase capped by a glass skylight."

New York REIT did not disclose buyer information in its Tuesday announcement.

The real estate investment trust specializes in office and retail properties, and lists on its website eight additional office properties: Worldwide Plaza, 1440 Broadway, 333 W. 34th St., 245-249 W. 17th St., 218 W. 18th St., 306 E. 61st St., 256 W. 38th St. and 229 W. 36th St.

In addition to retail properties, New York REIT also lists one hotel and one parking garage on its website.

The firm said it used part of the proceeds from the sale of 50 Varick to pay down debt.

"The property [at 50 Varick St.] was part of the collateral for the company's $760 million cross collateralized and secured loan. In connection with the sale, the company paid down $78.1 million of debt as required under the loan," New York REIT said in a statement on Tuesday.

"After satisfaction of debt, pro-rations and closing costs the company received net proceeds of approximately $49.1 million," it added.

Spring Studios' U.S. arm, Spring America, leases 100 percent of 50 Varick.

Spring Studios is based in London and focuses on creative studio space.

"Tribeca's proximity to the Financial District and SoHo, as well as Battery Park City and world renowned schools such as Stuyvesant continue to make it a highly sought after residential, retail, and creative office area," New York REIT said.

Shares in New York REIT were down a fraction of a percent on Tuesday. Shares have slid 16 percent year-to-date and are down 14 percent over the past 12 months.

New York REIT is represented by Steven Herman of Cadwalader Wickersham & Taft LLP.

The buyer is represented by Robert Epstein of Newman Ferrara LLP.

--Editing by Catherine Sum.