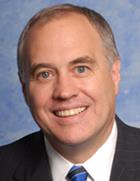 DiNapoli: Former Town of Minerva Clerk Pleads Guilty
Used Town Funds to Pad Her Pay and Repay Loan
Jordan Green, the former clerk to the supervisor for the town of Minerva, pleaded guilty to fourth degree grand larceny, official misconduct and tampering with public records, after an investigation and audit found she stole thousands of dollars from the town, State Comptroller Thomas P. DiNapoli announced today.
"Ms. Green used the public's coffers as her personal bank account. Thanks to our investigators and auditors, this fraud was exposed." DiNapoli said. "I thank Essex County District Attorney Kristy Sprague and the New York State Police for their work and partnership in combatting public corruption."
Green, 30, who plead before Essex County Court Judge Richard Meyer, faces up to four years in prison on the felony grand larceny charge and one year each on the misdemeanor charges of official misconduct and tampering with public records. In addition, Green may be required to pay restitution and fees. She is due back in court for sentencing on Sept. 11.
"I commend the Comptroller's Office and all of our partners who had a role in exposing this fraud," said New York State Police Superintendent George P. Beach II. "The prosecution of this individual sends a strong message that we will not tolerate such corruption and when a public servant seeks to use their position to profit at the expense of the taxpayers and the local community, they will be held accountable for their crimes and prosecuted appropriately."
As the clerk to the supervisor, Green was responsible for processing payroll, calculating employee benefits and collecting payments to the town.
The Comptroller's investigation and audit revealed that Green, during the course of her official duties, funneled more than $9,000 to her own bank account from the town's payroll account.
DiNapoli's office also found that Green, who is a member of the state's retirement system, used town funds to pay back loans she took from the retirement system of more than $1,500. Green also directed more than $1,000 in town funds to pay medical contributions instead of making deductions from her paycheck.
Green, an employee of the town of Minerva since July 2010, resigned in April 2015, a month after an investigation by the Comptroller's office was launched.
DiNapoli's audits and investigations have led to more than 150 arrests and more than $50 million in restitutions since 2011. Since taking office in 2007, DiNapoli has committed to fighting public corruption and encourages the public to help fight fraud and abuse.
New Yorkers can report allegations of fraud involving taxpayer money by calling the toll-free Fraud Hotline at 1-888-672-4555, by filing a complaint online at investigations@osc.state.ny.us, or by mailing a complaint to: Office of the State Comptroller, Division of Investigations, 14th Floor, 110 State St., Albany, NY 12236.