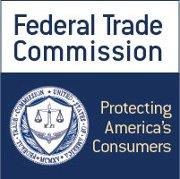 FTC Permanently Halts Tech Support Scammer Who Falsely Claimed He Was Acting on Behalf of the Agency
The Federal Trade Commission has obtained a default judgment and permanent injunction halting the activities of a Florida man who allegedly peddled unnecessary tech support services under the deceptive guise of an affiliation with the FTC.

The FTC filed a complaint in April 2017 against Daniel L. Croft, doing business as PC Guru Tech Support and Elite Tech Support, alleging violations of the FTC Act and CAN-SPAM Act. Croft contacted consumers by email and used fake FTC press releases and the names of real FTC staff to trick consumers into contacting him so he could try to sell them unnecessary tech support services, according to the complaint. The FTC's complaint also alleges that Croft used scare tactics to frighten consumers into contacting him, including claiming that the consumers' computers were sending out information to hackers or were seriously infected with malware. A federal judge issued a preliminary injunction against Croft in April, which temporarily halted his deceptive tactics.

Under the court's final order, issued last month, Croft is prohibited from making material misrepresentations, including any misrepresentations about an affiliation with the FTC, other government agencies, or any other person. Croft also is prohibited from sending commercial emails unless they include the sender's physical address and makes clear that it is an advertisement. In addition, Croft has been ordered to pay more than $52,000.

The Federal Trade Commission works to promote competition, and protect and educate consumers. You can learn more about consumer topics and file a consumer complaint online or by calling 1-877-FTC-HELP (382-4357).