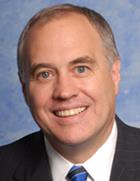 DiNapoli: Potential Changes in Federal Policies Pose Risks for New York City's Budget
City Has Prudently Increased Reserves to Record Levels
New York City projects a surplus of nearly $4.2 billion in FY 2017, the largest since FY 2008, but faces uncertainty with potential policy changes in Washington, as well as slowing growth in tax collections and job creation, according to a report released by State Comptroller Thomas P. DiNapoli.
"Changes in federal fiscal policies present the greatest and most imminent risk to New York City's financial outlook. The city faces the possible loss of hundreds of millions of dollars in federal funding and cuts to Medicaid," DiNapoli said. "With these risks in mind, Mayor de Blasio and the city have prudently increased reserves to record levels. The city should continue to identify opportunities for agency savings, which will provide added budgetary flexibility."
New York City's Financial Plan, released in June, anticipates the receipt of $7.8 billion in federal aid in fiscal year (FY) 2018, representing more than 9 percent of the operating budget. President Trump's proposed budget focuses heavily on cuts to social safety net and nondefense discretionary programs. DiNapoli estimates the president's budget would reduce federal funding to the city's operating and capital budgets by $827 million in FY 2018.
Congress is also considering changes in health care and Medicaid funding to the states.
The city now projects budget gaps of $3.5 billion in FY 2019, $2.8 billion in FY 2020 and $2.3 billion in FY 2021. The gaps are relatively small as a share of city fund revenues (averaging 4.3 percent), and are manageable under current conditions. The budgets for these years include annual reserves of $1.25 billion that could be used to narrow the projected gaps.
DiNapoli's report notes a number of other trends that deserve close watching. Tax collections, after increasing at an average annual rate of 6.9 percent from FY 2011 through 2015, slowed to less than half that rate in FY 2016. Last year growth slowed further, to an estimated 1.8 percent, with non-property taxes declining for the first time since FY 2010.
Job creation has also slowed as the labor market has tightened. The unemployment rate fell from its recessionary peak of 10 percent to 4 percent in March 2017, the lowest level in 41 years. The city is on pace to add 70,000 jobs in 2017, compared with 86,000 in 2016 and an average of 128,000 in each of the two prior years.
The current job expansion, which is already the largest on record, would also be the longest by the end of 2017. The city's financial plan assumes that the expansion will continue without interruption. With each passing year, however, the likelihood of an economic setback grows due to inevitable changes in the business cycle.
DiNapoli's report notes the city's Health and Hospitals Corp. continues to face serious financial challenges and changes in federal health care policies would further complicate its financial outlook.
In light of these risks, the city has increased the general reserve to a record $1.2 billion in FY 2018 and has set aside $250 million in the Capital Stabilization Reserve. It has also replenished the Retiree Health Benefits Trust, which now has a record balance of nearly $4.2 billion.
Read the Review of the Financial Plan of the City of New York, or go to: http://www.osc.state.ny.us/osdc/rpt3-nyc-2018.pdf