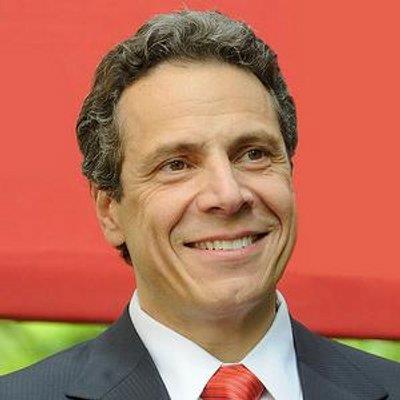 Governor Cuomo Reminds New Yorkers About $8.5 Million in Benefits Available Through Farmers' Market Nutrition Program
Number of Farm Stands Participating in the Program Nearly Doubled Since 2015, Increasing Farmers' Access to New Markets
State Office For the Aging Distributed Checks to Seniors in 900 Locations Across the State Last Year
Governor Andrew M. Cuomo recently reminded New Yorkers that Farmers' Market Nutrition Program benefits are now available for eligible families and seniors across the state. The program provides checks to be redeemed at participating farmers' markets and farm stands now through the end of November for the purchase of fresh, locally grown fruits and vegetables. In addition, eligible New Yorkers can use their checks at even more farm stands this year. The number of farm stands participating in the program has nearly doubled in two years, from 40 in 2015 to 77 so far this year.
"Increasing awareness and accessibility to healthy, nutritious food is critical to the health and wellbeing of families across the state," said Governor Cuomo. "When New Yorkers eat fresh, local produce, it not only makes for healthier communities, but spurs the state's agricultural industry, creating a stronger New York for all."
Farmers Market Nutrition Program
A total of $6 million in FMNP benefits are available to families through the Special Supplemental Nutrition Program for Women, Infants and Children. Approximately 250,000 booklets consisting of six $4.00 checks, or a total of $24, will be distributed this year, allowing for the purchase of fresh, locally-grown fruits and vegetables from over 900 farmers vending at over 600 farmers' markets and farm stands across the state.
Checks are available to eligible families at nearly 400 sites across New York State and at WIC clinic locations found here. A pocket folder with instructions on how and where to use the checks to purchase fresh, local fruits and vegetables from farmers at the market will be included with each booklet. Checks can be used at participating farmers' markets and farm stands through November 30 of this year.
Senior Farmers Market Nutrition Program
The $2.5 million Senior FMNP provides checks to eligible individuals age 60 and older to purchase $20 worth of produce. Program benefits are provided on an individual basis instead of per household, also expanding the reach of the program to older New Yorkers.
In upstate communities, checks are now available at county area Offices for the Aging. Older adults can also access checks at the following Commodity Supplemental Food Program sites downstate:
Kings County Hospital Center, Brooklyn
Catholic Charities, Diocese of Rockville Centre, Long Island; and
New York Common Pantry, Manhattan
Additionally, in New York City, checks are available for pick up at congregate meal sites designated by the NYC Department for the Aging. In 2016, the New York State Office for Aging distributed checks directly to seniors at more than 900 locations, including farmers' markets, senior centers and special outreach events. Approximately 125,000 booklets consisting of five $4.00 checks will be distributed to older New Yorkers this year. Checks can also be used at participating farmers' markets and farm stands through November 30 of this year.
Eligible recipients must be age 60 or older and meet the income eligibility requirement$1,860 or less per month for a single or $2,504 per month for a couple— or affirm that they are currently receiving or eligible to receive Supplemental Security Income, or public assistance or Section 8 housing subsidy. Recipients cannot have received Farmers' Market Nutrition Program checks from any other location this season.
The Senior and WIC FMNP are administered by the New York State Department of Agriculture and Markets, in cooperation with the New York State Office for the Aging, the New York City Department for the Aging and the New York State Department of Health. The programs are funded through the United States Department of Agriculture and New York State. Nutrition education is provided by Cornell Cooperative Extension.
State Agriculture Commissioner Ball Richard A. Ball said, "This program not only helps encourage healthy food choices but it also supports our farmers across the state. In just the last few years, with increased funding in the New York State Budget and more farm stands participating in the program, we have been able to reach more families and seniors and connect our growers to new consumers."
New York State Office for the Aging Acting Director Greg Olsen said, "The expanded reach of the Senior Farmer's Market coupon program will allow more older adults to benefit from high quality, locally-grown produce. Good nutrition is key to healthy aging, and the FMNP program helps older adults access the nutritious foods they need to remain healthy and connected to the communities, while also supporting our local farmers. This latest investment is another example of the Governor Cuomo's strong commitment to make New York the first age-friendly state in the nation."
New York State Commissioner of Health Dr. Howard Zucker said, "A major component of good health and wellness begins with what we eat, but access to fresh fruits and vegetables can be a challenge for many. The Farmers Market Nutrition Program is a natural connection that makes it easier for seniors and WIC participants to benefit from the nutrient-rich produce grown on New York's abundant farms statewide. We're excited that as demand for this program increases, more farmers' markets are embracing Governor Cuomo's initiative to bring heathy options to all New Yorkers."
New York State Office of Temporary and Disability Assistance Commissioner Samuel D. Roberts said, "Programs like the Farmer's Market Nutrition Program connects families and seniors to fresh and nutritious food that they otherwise might not be able to afford. Governor Cuomo continues to demonstrate his commitment to reducing food insecurity among some of New York's most vulnerable residents and ultimately improve their lives."
NYC Department for the Aging Commissioner Donna Corrado said, "Maintaining a well-balanced diet is an important part of healthy, active aging. This program makes it more affordable for older New Yorkers to make fresh, healthy food choices."
"Across New York State, farmers markets are in full swing, offering consumers fresh, healthy and locally grown foods," said Senator Patty Ritchie, who serves as Chair of the Senate Agriculture Committee. "I have been proud to support the Senior Farmers Market Nutrition Program, which not only connects our aging population with healthy food, but also boosts the bottom lines of our state's hardworking farmers. I would like to thank Governor Cuomo and Commissioner Ball for recognizing the importance of this initiative and expanding the program so that even more fixed income seniors can afford delicious, farm fresh food, which helps them stay healthy, all while supporting New York farmers and our state's agriculture industry."
William Magee, Chair of the Assembly Agricultural Committee, said, "The Farmer's Market Nutrition Program helps boost local farms by increasing sales at farmers markets and farm stands. By connecting families to local producers of food, we are investing in our state's farms and in our communities."
For more information on the FMNP, please click here.
To view a map of authorized markets enrolled in the FMNP, please visit the Department's website here.
For a listing of farmers' markets across the state, please visit www.data.ny.gov or for a clickable map of locations by county, please click here.