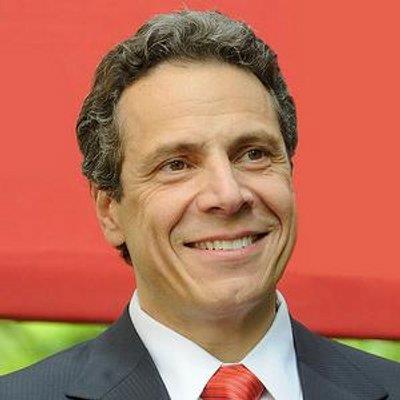 Governor Cuomo Announces Brooklyn's Threes Brewing Company Earns Best in Show at New York State Fair Craft Beer Competition
Threes Brewing's Pilsner Earns First Place Out of More Than 700 Entries - Winning Governor's Cup
19 Beers Earn Gold Medals in Largest Professionally Judged Craft Beer Competition Held in New York State
Governor Andrew M. Cuomo recently announced that Brooklyn's Threes Brewing Company earned top honors at the first-ever New York State Craft Beer Competition, winning the Governor's Excelsior Cup. Threes Brewing's Pilsner "Vliet" earned gold in the Light Lager category and moved on to win Best in Show. Nineteen beers from breweries across the State earned gold medals. Sponsored by the New York State Brewers Association, the official New York State Fair competition featured nearly 40 judges sampling a total of 707 entries in the largest professionally judged craft beer competition held in New York State.
"New York's world-renowned craft beverage industry is thriving and driving economic growth across this state," Governor Cuomo said. "The high participation in the craft beer competition is one more indicator of this industry's surging momentum. I congratulate medalists on their success and encourage all New Yorkers to experience for themselves some of the nation's top beers at the New York State Fair this summer."
The New York State Craft Beer Competition was open to any craft brewer located in New York State. Entries were submitted from 143 New York breweries, accounting for nearly half of all licensed breweries in the State.
Gold, silver, and bronze medal winners were awarded in each of the 20 categories, which include major styles of beer, such as IPAs and Lagers, as well as niche or emerging styles, such as sour beers or fruit and spice beers. Gold medal winners by category are:
Light Lager: Threes Brewing Co.'s "Vliet" - Brooklyn
Wheat Beer: Brewery Ommegang's "Witte" - Cooperstown
Fruit and Spice Beer: The Peekskill Brewery's "Pinky Up" - Peekskill
Belgian Farmhouse: Threes Brewing Co.'s "Wandering Bine" - Brooklyn
Amber and Dark Lagers: Naked Dove Brewing Co.'s "Naked Dove Exposinator Doppelbock" - Canandaigua
Amber/Red Ale: Seneca Street Brew Pub's "Irish Red Ale" - Manlius
Pale Ale: War Horse Brewing Co.'s "Lieutenant Dan IPA" - Geneva
American IPA: Good Nature Brewing Co.'s "Blight Buster" - Hamilton
American IPA Variations: Prison City Brewing's "4 Piece" - Auburn
American Double IPA: Big Slide Brewery & Public House's "Giant IPA" - Lake Placid
Porter, Stout and Brown Ale: Stumblin' Monkey Brewing's "Oatmeal Stout" - Victor
Imperial Stout and Porter: Spider Bite Beer Co.'s "Boris the Spider" - Holbrook
Belgian Other: Thin Man's "Hyperballad" - Buffalo
Strong Ale: Heartland Brewery's "Old Red Nose Special Edition 14" - New York City
Wild and Sour Ale: Mill House Brewing Co.'s "Citra Bridges"- Poughkeepsie - and Rushing Duck Brewing's "Zingerbier Berliner Weisse" - Chester - tied in this category
Barrel Aged Sour: Brooklyn Brewery's "Kiwi's Playhouse" - Brooklyn
Barrel Aged (Non-Sour): Three Heads Brewing's "Baltic Porter Aged in Iron Smoke Whiskey Barrels" - Rochester
Experimental: Prison City Brewing's "Wham Whams" - Auburn
New York State Beer: Saint James Brewery's "Saint James Brewery Pomme- Apple Ale" - Holbrook
The Governor's Excelsior Cup winner, Threes Brewing Company, was awarded gold in two categories-Light Lager and Belgian Farmhouse. War Horse Brewing Company of Geneva took home three medals, a gold, silver and bronze, the most medals won by one brewery. Good Nature Brewing from Hamilton won in the IPA category, which saw 88 entries, the most in a single category. Sixteen breweries from across the State were recognized with two medals each. Complete competition results and additional information can be found here.
The Governor's Excelsior Cup winner and other awardees will be displayed in the Horticulture Building at the Fair, which runs August 23 to September 4, 2017. In addition, the Fair offers all brewers the opportunity to have their beers sampled at a sampling booth near the displayed awards and brewers may host one of the Fair's daily Taste NY Wine and Beer Seminars. The seminars occur three times every day and allow beverage industry owners and experts the opportunity to provide product samples and educate the public about their beverages.
New York State Brewers Association Executive Director Paul Leone said, "Our competition committee worked extremely hard to make this competition as professional as any in the world, and by doing so, over 40 professional beer judges and experts from across the state came together to evaluate over 700 entries. 63 medals were awarded to 45 New York State breweries proving that we are brewing some of the best beer in the country, if not the world, and we couldn't be more thankful to Taste NY, and The Great New York State Fair for giving us the opportunity to hold the largest craft beer competition in the state."
New York State Agriculture Commissioner Richard A. Ball said, "New York's craft beverage producers are among the best in the world, and we are pleased to highlight their innovation and diversity in this first-ever Governor's Excelsior Cup Craft Beer Competition. Thanks to Governor Cuomo's support, the industry continues to grow every year, helping to boost agriculture with a greater demand for local ingredients. Congratulations to the winners and to all the breweries who participated in the competition. We look forward to displaying their excellence in craft brewing at the Fair this year."
Acting Fair Director Troy Waffner said, "We couldn't be more excited to have sponsored, in partnership with the New York State Brewers Association, this first-ever professionally judged beer competition. There is such tremendous demand for our local, homemade products and there isn't a better place to place our craft beverage producers on display than the Great New York State Fair."

State Liquor Authority Chairman Vincent Bradley said, "The Governor's Excelsior Cup Craft Beer Competition is a perfect way to showcase the amazing beer being brewed locally throughout the state. Laws and polices implemented under Governor Cuomo have made it easier and less expensive for both startups and expansions, helping transform our state into a premier destination for craft beer production that all New Yorkers can take pride in."
Greg Doroski, owner, Threes Brewing Company, Brooklyn, said, "As New York State continues its ascendance as a leader in craft beer, it's an honor for our team to win the inaugural Governor's Excelsior Cup, especially for one of our favorite beers. In a time when some breweries are pushing the extreme, it's satisfying to see recognition for Pilsner."
Christopher Ericson, owner, Big Slide Brewery & Public House, Lake Placid, said, "It is difficult to truly express how ecstatic and thrilled we are to have Giant IPA win a Gold Medal at this competition. American Double IPAs are extraordinarily popular right now all over the US, and there are dozens of world-class examples being brewed by my fellow New York craft brewers. For our Giant IPA to be chosen as the top one in the state is such an honor and will positively impact my business in both the short- and long-term. I am humbled, grateful, and looking forward to a big celebration with my brewers and other brewpub staff members."
Tony Cordova, head brewer, War Horse Brewery, Geneva, said, "It's such an incredible honor to be awarded for quality beer among some of the best brewers in the country. This community constantly challenges us to be better and work harder. The collaborations, the friendships, and the inclusiveness drives us to try to do what we do best. New York State is among the top brewing communities in the US and we will never stop sharing! Cheers!"
Matt Whalen, co-founder of Good Nature Farm Brewery & Tap Room, Hamilton, NY, said, "I want to congratulate all the breweries that won medals in what is going to become the best beer competitions in New York State. It is such an honor to have our beer recognized in such a highly competitive category. This speaks volumes of the incredible job our brewers do and the quality of ingredients New York State farmers are growing. We are looking forward to being competitive in this competition year after year in what has proven to be one of the friendliest industries I have ever known."
Under Governor Cuomo's leadership, the state continues to drive the growth of the craft beverage industry. By passing major pieces of legislation, launching aggressive promotional campaigns, and implementing considerable regulatory reforms, this sector of the economy has become a major driver of job creation and economic development in communities throughout the state. Today, there are more than 340 microbreweries, farm, and restaurant breweries across New York - representing a nearly 600 percent growth in the industry.

The Great New York State Fair operates competitions in nearly 70 categories, most of them promoting aspects of New York State agriculture. Competitions include various culinary events, horse and livestock competitions, crop and flower events, dairy products, Christmas trees and amateur wine. There are also competitions in fine arts areas such as painting and drawing, photography, sculpture, and poetry. Events for young people include a talent competition and youth agricultural and 4-H events. State Fair competitions are open to any New Yorker. Details can be found on the Competitions page of the Fair's website.

The New York State Fair, operated by the New York State Department of Agriculture and Markets, runs from August 23 to September 4, 2017. The Fair's mission, reflected in its theme, "FIND YOUR GREAT," is to showcase the best of New York agriculture while providing top-quality entertainment.

The home of the Great New York State Fair is a 375-acre exhibit and entertainment complex that operates all year. A year-round schedule of events is available on the Fair's website. Find The Great New York State Fair on Facebook, follow @NYSFair on Twitter, on Snapchat at nysfair and enjoy photos from the Fair at Flickr.com/photos/nysfair. Also, New Yorkers are invited to send their ideas for the Great New York State Fair at statefairideas@agriculture.ny.gov.