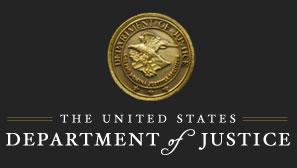 Two More Members of Atm Skimming Conspiracy Plead Guilty to Scheme Targeting Multiple New Jersey Bank Locations
Two members of a scheme that used secret card-reading devices and pinhole cameras on PNC and Bank of America ATMs to steal at least $428,581 pleaded guilty to conspiracy to commit bank fraud in federal court.
Acting Assistant Attorney General Kenneth A. Blanco of the Justice Department's Criminal Division, Acting U.S. Attorney William E. Fitzpatrick of the District of New Jersey and Acting Special Agent in Charge Debra Parker of U.S. Immigration and Customs Enforcement's Homeland Security Investigations (ICE-HSI) Newark Division made the announcement.
Stefan Dumitru, 29, of Queens, New York, and Florian Calin Crainic, 47, of Des Plaines, Illinois, pleaded guilty before U.S. District Judge Esther Salas to separate criminal informations charging them each with one count of conspiracy to commit bank fraud.
According to admissions made in court in connection with their guilty pleas, Dumitru, Crainic, and others sought to defraud financial institutions and their customers by illegally obtaining customer account information, including account numbers and personal identification numbers. Dumitru and Crainic both admitted that between March 2015 and July 2016, they made unauthorized cash withdrawals using the counterfeit ATM cards.
Sentencing for both defendants is set for November 6.
Joel Abel Garcia, Victor A. Hanganu, Radu Bogdan Marin, Marcel Peckham, Catalin Mihai Dragomir, Eduard Vasilica Ticu and Silvester Florentin Papp previously pleaded guilty to their roles in the scheme and await sentencing. To date, nine of the 13 defendants charged in this matter have been convicted.
ICE-HSI's Newark Division; U.S. Secret Service's Boston Field Office; Longmeadow, Massachusetts Police Department; Cambridge, Massachusetts Police Department; and Medford, Massachusetts Police Department investigated the case with assistance from Bank of America Security and Fraud Section and PNC Bank Security Division. The Middlesex County, Massachusetts District Attorney's Office; U.S. Attorney's Office of the Eastern District of New York and U.S. Attorney's Office of the District of Massachusetts Springfield Division assisted in the investigation and prosecution.
The prosecution is being handled by Assistant U.S. Attorney Kelly Graves of the U.S. Attorney's Office Criminal Division in Newark and Trial Attorney Marianne Shelvey of the Criminal Division Organized Crime and Gang Section.