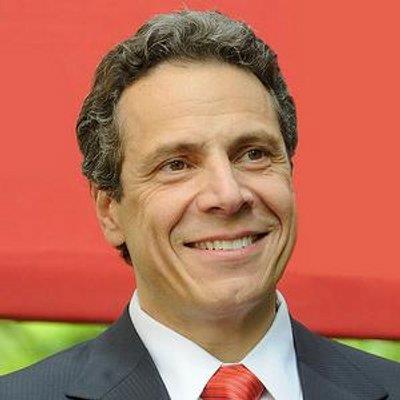 Governor Cuomo and Manhattan District Attorney Vance Announce Award Recipients of $7.3 Million Investment in College-Level Education and Reentry Services for New York State Prisons
Investment will Create More than 2,500 Seats for College-in-Prison Reentry Program over Five Years at 17 New York State Correctional Facilities
Governor Andrew M. Cuomo and Manhattan District Attorney Cyrus R. Vance, Jr. recently announced the award of $7.3 million to fund educational programming and reentry services at 17 New York State prisons over the next five years. The College-in-Prison Reentry Program is being funded through the Manhattan District Attorney's Office's Criminal Justice Investment Initiative. It will create more than 2,500 seats for college-level education and training for incarcerated New Yorkers across the state. This program will significantly increase the likelihood of successful reentry into the community thereby reducing recidivism rates.
"Prison isn't just about serving time for ones crimes. It's an opportunity to help those who have made mistakes rehabilitate and rebuild their lives," Governor Cuomo said. "It has never been more evident that a college education is an important stepping stone to success and by partnering with District Attorney Vance, that success will reach those who never thought they could achieve it. This program not only strengthens the futures of incarcerated individuals and their communities alike, but it will save taxpayer dollars in the long run."
"It makes no sense to send someone to prison with no pathway for them to succeed when they get out," said District Attorney Vance. "Investing in college education programs is a proven, cost-effective way to break the harmful cycle of recidivism and keep our communities safe. I thank today's awardees for recognizing that their institutions have a powerful role to play in enhancing public safety, and I thank Governor Cuomo for his strong commitment to implementing meaningful re-entry reforms across our state."
Last year, Governor Cuomo unveiled this new college education program as part of a common sense criminal justice reform package through his Right Priorities Initiative. The new measure was launched through a partnership, as a way to utilize criminal asset forfeitures seized by the Manhattan DA's Office to help fund a major expansion of higher education inside DOCCS prisons. Providing education in prisons is crucial in preparing that person for a successful reentry into the community, reduce the rate of recidivism, and improve public safety.
A study conducted by The Rand Corporation in 2013 found that individuals who participate in prison education programs are 43 percent less likely to recidivate and return to prison, and 13 percent more likely to obtain employment after their release.
Currently, most college education programs at state prison facilities are privately funded. These classes carry long waitlists and standardization across programs is often lacking. These factors prevent many inmates from making significant progress toward the completion of a degree. Just over 1,000 incarcerated individuals in New York State presently receive college-level instruction each year. The College-in-Prison Reentry Program will increase that number by 500-600 per year through a combination of CJII grant and matching funds. Participants will have the opportunity to receive college-level instruction and earn an Associate's Degree, Bachelor's Degree, or industry-recognized certificate. To qualify for the Program, incarcerated individuals must have no more than five years remaining on their prison sentence.
The colleges and universities being awarded grants to provide classes and reentry services are:
Bard College, at Taconic, Coxsackie, Eastern, Fishkill, Green Haven, and Woodbourne correctional facilities;
Cornell University, at Cayuga, Auburn, Elmira, and Five Points correctional facilities;
Medaille College, at Albion correctional facility;
Mercy College, at Sing Sing correctional facility;
Mohawk Valley Community College, SUNY, at Marcy correctional facility;
New York University, at Wallkill correctional facility; and
Jefferson Community College, SUNY, at Cape Vincent, Gouverneur, and Watertown correctional facilities.
The CUNY Institute for State and Local Governance, technical assistance provider to the Manhattan DA's Office on all of CJII, will work with the Department of Corrections and Community Supervision to oversee the program's daily operations, working directly with the education providers.
The CUNY Prisoner Reentry Institute, in collaboration with the State University of New York, will receive approximately $2.37 million over five years to serve as the Education and Reentry Coordinator for the Program. The Education and Reentry Coordinator will oversee the education providers' reentry planning and offer technical assistance as needed; align course requirements across and develop articulation/transfer agreements between funded colleges; develop standards for prison education curricula in New York State; and exchange best practices and lessons learned among the education providers.
CUNY Institute for State and Local Governance Executive Director Michael Jacobson said, "This investment is providing critical support to expand college-in-prison programs across New York State, including at DOCCS facilities where no such programming currently exists. But one of the unique parts of this investment is that it was designed with sustainability in mind-the work the colleges will do with the CUNY Prisoner Reentry Institute and SUNY will equip them to provide critical reentry supports to students beyond the term of the grants and address systemic barriers to success that often hinder degree completion post release. The program will also generate important policy documents, including educational standards and a set of best practices for prison education and reentry in New York State, which colleges nationwide can use for years to come."
Scott D. McNamara, Oneida County District Attorney and President of the District Attorneys Association of the State of New York, said, "The District Attorneys Association (DAASNY) applauds Governor Cuomo on this initiative with one of our members, New York County District Attorney Cy Vance. This is another example of District Attorneys across the State coming up with unique and innovative approaches to reducing recidivism and continuing to make our criminal justice system better. These classes will encourage self-advancement for individuals who are paying their debt to society and help their re-entry into our communities. DAASNY looks forward to continuing to work with the governor to improve our criminal justice system."
Department of Corrections and Community Supervision Acting Commissioner Anthony J. Annucci said, "Thanks to Governor Cuomo, this new investment in funds from the Manhattan District Attorney opens up 2,500 additional seats for people to have a chance at obtaining a college degree. DOCCS will continue its work of transforming incarcerated individuals into law-abiding citizens while making for a safer correctional environment."
Ann Jacobs, Director of the CUNY Prisoner Reentry Institute, said, "We are pleased to be a part of this important initiative, especially in our role as the Education and Reentry Coordinator. Developing standards for prison education statewide and working with education providers to establish transfer agreements will help ensure that individuals can transfer credits easily to other institutions upon release so that they can continue to build on their progress and complete their education. College education is a key component to succeeding in the workforce, which, for returning citizens is vital for successful reentry, family reunification and reintegration into their communities. We are looking forward to working closely with both DOCCS and the education providers to help prisoners' access college education and to ensure they have the support they need when they return home to be able to succeed."
Since taking office, Governor Cuomo has made improving the state's criminal and youth justice systems a priority. The Governor not only led the successful effort to raise the age of criminal responsibility to 18 earlier this year, but his Work for Success Initiative has helped over 18,000 formerly incarcerated people find work upon their release. Additionally, Governor Cuomo formed the state's first Council on Community Re-Entry and Reintegration in 2014 to address obstacles formerly incarcerated people face upon re-entering society. Since its launch, the Council has helped spur a number of changes to improve re-entry ranging from adopting "Fair Chance Hiring" principles in state agencies to issuing guidance that forbids discrimination at New York-financed housing based on a conviction alone.
The Governor has also made expanding other educational opportunities for those re-entering society a key focus of his re-entry efforts. This work includes expanding college courses in prison, increasing literacy in prison by identifying learning disabilities and reducing class size for adult basic literacy learners.
The Criminal Justice Investment Initiative was established by District Attorney Vance to invest criminal forfeiture funds in innovative projects that improve public safety, prevent crime, and promote a fair and effective justice system. Institutions applying for grants under the College-in-Prison Reentry Program were asked to meet a number of requirements, which were outlined in a request for proposals. These included offering courses leading to an Associate's, Bachelor's, or industry-recognized certificate; providing a 1:1 match of the total award (public, private, and/or in-kind); delivering in-person instruction of the same quality as the home campus; offering courses that are responsive to emerging workforce skill requirements; and providing a design for and implementing a plan to aid their students in making the transition from incarceration to living in the community.