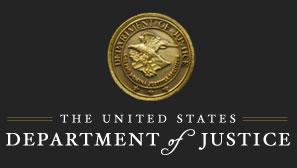 Tennessee Sheriff Sentenced to 33 Months in Prison for Federal Corruption and Civil Rights Charges
A former Tennessee Sheriff was recently sentenced to 33 months in prison and two years of supervised release for corruption and civil rights offenses committed while he ran the Fentress County Jail in Jamestown, Tenn.
Acting Assistant Attorney General Kenneth A. Blanco of the Justice Department's Criminal Division, Acting U.S. Attorney Jack Smith of the Middle District of Tennessee, Special Agent in Charge Michael Gavin of the FBI's Memphis Division, Director Mark Gwyn of the Tennessee Bureau of Investigations (TBI), and District Attorney General Jared Effler of the Eighth Judicial District in Tennessee made the announcement.
Charles Scott Cravens, 47, of Jamestown, Tenn., was sentenced by U.S. District Judge Aleta A. Trauger. Cravens pleaded guilty on April 20, to three counts of honest services bribery and one count of deprivation of rights under color of law.
According to admissions made in connection with his guilty plea, Cravens used his position as Sheriff to solicit sex from female inmates incarcerated at the Fentress County Jail on multiple occasions between July 2016 and April 2017 in exchange for benefits that other inmates did not receive. Among those benefits, Cravens personally transported inmates outside the jail to visit relatives. Cravens also provided money on three occasions to the relatives of two inmates for deposit into the inmates' commissary accounts. Cravens further allowed two inmates to exit the jail building to smoke cigarettes that he either provided personally or directed other jail staff to provide. Cravens additionally provided his personal cellular telephone number to the inmates with whom he engaged in sexual conduct so they could call him using the Fentress County Jail telephone system to leave recorded messages with personal requests. Between Aug. 24, 2016, and March 1, three inmates placed over 700 calls total to Cravens' phone.
In connection with his guilty plea, Cravens also admitted to using unreasonable force as a law enforcement officer in November 2016, kicking a handcuffed male inmate in the backside and also punching the handcuffed inmate twice in the back of the head.
The FBI and TBI investigated the case. This case was prosecuted by Trial Attorneys Andrew Laing and Lauren Bell of the Criminal Division's Public Integrity Section and Assistant U.S. Attorney Katy Risinger of the Middle District of Tennessee.