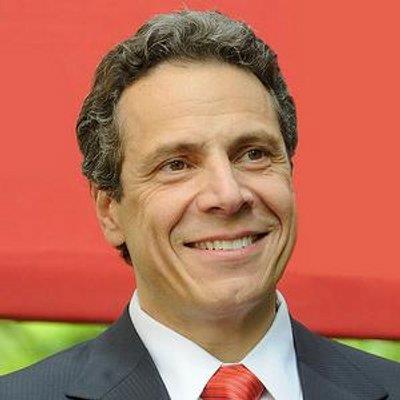 Governor Cuomo Announces $80 Million Available for Round 5 of the Restore NY Communities Initiative
Three Workshops to Take Place in Schenectady, Rochester and Hempstead
Funding Promotes Statewide Economic Development and Urban Revitalization
Governor Andrew M. Cuomo recently announced that Round 5 of the Restore New York Communities Initiative will launch on Friday, September 15. The program provides local governments with financial assistance to support economic development and revitalize neighborhoods and urban centers across the state. Three informational workshops are also scheduled to take place in September for municipalities interested in applying for funding.
"Communities across New York are making strategic investments to help grow our local economies, and through this latest round of Restore NY, our most vulnerable areas will receive the support needed to reenergize and develop once again," Governor Cuomo said. "I encourage local governments to apply for funding, as it supports the demolition and rehabilitation of blighted properties to improve our neighborhoods, entice new investment, and support a stronger, more prosperous New York for all
"As I have traveled the State, I have seen that thriving downtowns are catalysts for overall regional economic growth," said Lieutenant Governor Kathy Hochul. "Through the Restore NY program, we are helping communities revitalize aging and vacant properties and infrastructure, which in turn create incentives for new private sector investments in the future."
Now in Round 5, $80 million in funding is available to further New York's rehabilitation efforts. The Restore NY program has been allocated $395 million since its inception, including Round 5 funding, that has supported more than 200 projects investing in the removal and restoration of blighted properties.
Cities, towns and villages are eligible and encouraged to apply for funding to support projects that include demolition, deconstruction, rehabilitation or reconstruction of vacant, abandoned, condemned and surplus properties. Grants can be used for site development needs including water, sewer and parking. The program places a strong emphasis on projects in economically distressed communities.
Empire State Development President, CEO and Commissioner Howard Zemsky said, "Under Governor Cuomo, New York State has worked closely with its local partners to promote job creation and economic growth. Restore NY complements the State's successful downtown and community revitalization efforts by helping to redevelop blighted properties and generating new economic opportunities for New Yorkers."
On September 15, application and related materials will become available online at https://esd.ny.gov/restore-new-york. The intent to apply deadline is Friday, October 13, 2017, and applications are due by Friday, December 15, 2017.
ESD will host the following informational workshops for municipalities interested in submitting a Round 5 application:
Monday, September 25 at 10 a.m.
Proctors GE Theatre
432 State St., Schenectady, NY 12305
Parking garage located at 220 Broadway
Tuesday, September 26 at 1 p.m.
Monroe Community College
Warshof Conference Center, Empire Room
1000 E Henrietta Rd., Rochester, NY 14623
Parking available in Lot N
Friday, September 29 at 10 a.m.
Hofstra University
David S. Mack Student Center, Multipurpose Room
1000 Fulton Ave., Hempstead, NY 11549
Parking available in East Circle Lot
Additionally, for those unable to attend any of the sessions, a live webinar will take place on Monday, September 25 at 10 a.m. To register, please contact ESD at RestoreNY@esd.ny.gov.