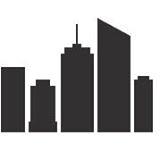 Dozens Of Tenants Sue Big-Time Landlord Over Alleged Systematic Illegal Rent Increases
701 West 177th Street, a Washington Heights building owned by Laurence Gluck, right. (Google, Stellar Management)
A major New York landlord is being accused by 59 tenants of fraudulently increasing rents in apartments that are supposed to be rent-regulated, and in some cases, collecting an affordable housing tax break in the process.
The tenants, from 15 buildings across Manhattan and Brooklyn, filed a class-action lawsuit against Stellar Management on Tuesday in Manhattan Supreme Court. The suit claims that the company systematically jacked up rents by claiming pricy renovations that were never done, and collecting J-51 tax credits without providing the rent-stabilized rates they are supposed to come with.
In one instance, a rent-stabilized tenant of 701 West 177th Street in Manhattan had her rent increased from $762 a month to $1,883 a month in 2016 based on claimed renovations, according to the lawsuit. Since the 1990s, there have been provisions in state rent regulations that allow landlords to increase rents in rent-stabilized buildings based on a percentage of the cost of a one-time non-routine renovation, and to deregulate apartments once the rents rise beyond a certain amount.
"The reason [landlords] can get away with this is because it's on the honor system," explained Roger Sachar, Jr. an attorney for the tenants suing Stellar.
"Too much is left to blind faith and trust," added Lucas Ferrara, a partner at the firm Newman Ferrara, which is handling the suit. He explained that the state does not require receipts for work that landlords say they have performed. "They file a number. Whether or not that number is valid is the underlying point."
In some instances, the lawyers said, tenants had minor improvements done to their apartments, but never anything on the scale of what would justify the dramatic rent increases. For example, by their calculation, the increase for the West 177th Street apartment would have necessitated over $101,000 in construction.
"That's so implausible," Sachar said. "They did do some improvements, but there's no work that would allow us to get anywhere near that figure. You'd expect to see permits. None of that stuff exists, and if it does exist, it doesn't get anywhere near that [amount]."
In other apartments, tenants learned that their buildings were subject to tax breaks under the J-51 program, which provides tax benefits to landlords in return for fixing up apartment buildings. To receive the credit, landlords must maintain 100 percent of the apartments as rent stabilized, and the $2,700 cap beyond which apartments become deregulated does not apply. The lawsuit claims that Stellar failed to provide tenants of J-51 buildings with rent-stabilized leases.
Stellar Management is run by Laurence Gluck, and owns more than 100 buildings in New York and Miami. The company has been accused repeatedly of tenant harassment over the years, and in the mid-2000s, tenants of the Tribeca complex Independence Plaza North sued claiming that they were entitled to rent-stabilized leases because Stellar had collected J-51 credits for their buildings. They won initially, but Gluck got the decision reversed on appeal.
Enforcement of illegal rent increases and New York's affordable housing tax break programs is lax, with the burden being on the tenant to assess their building's and apartment's status and, if they suspect funny business, initiate complex bureaucratic processes to try to change things. ProPublica reported that about 50,000 apartments had their rents improperly increased as landlords pocketed J-51 breaks over the last two decades, and that nearly two thirds of the nearly 6,400 buildings collecting 421-a tax credits were not providing the affordable housing that is the supposed basis for the benefit.
"Enough is enough," Mayor de Blasio said, announcing a crackdown on affordable housing tax scofflaws in a press release late last year. "Building owners who fail to comply will lose the benefit."
Recent enforcement has consisted mostly of sternly worded letters. A letter from the state Division of Homes and Community Renewal to J-51 cheats seems to have brought less than half of the 50,000 apartments back into rent stabilization. Another batch of letters, to 421-a cheats, gave them over two years to comply. Just 35 of the buildings have had their credits revoked since 2015, according to ProPublica.
Ferrara said the Stellar portfolio is the tip of the iceberg.
"If we're seeing this kind of abuse on such a large mass scale with a major property owner, that has to be indicative of a larger problem," he said. "That problem can't be addressed by people making speeches. They can't just talk the talk. They have to walk the walk. Government has failed us. City and state officials have hung us out to dry. "
There are major political incentives to keep enforcement toothless. Real estate firms are consistently among the top political donors in New York. Gluck has personally donated $41,950 to state Republicans and city Democrats since 2004, and Stellar has kicked in another $44,500 since 2010. An LLC that shares an address with Stellar gave $10,000 to Governor Cuomo's campaign in 2009.
The Real Deal and ProPublica reported recently on the extreme lengths the New York City real estate industry goes to support upstate politicians who can influence housing regulations, and the curious forms of support it gets in return. In one example, western New York state Sen. Cathy Young introduced a bill that would have specifically exempted Gluck's complex Independence Plaza North from J-51 rules. The bill failed to pass the Assembly, but Gluck won his appeal anyhow.
Stellar Management did not return a call seeking comment.
# # #