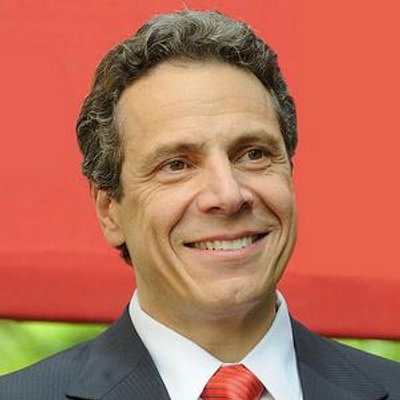 Governor Cuomo Announces $2.65 Million for Addiction Treatment Programs
Peer Engagement Programs and Community Coalitions Serve as Resources for Community-Based Addiction and Recovery Services
Programs Improve Access and Coordination, Remove Barriers and Connect Families to Addiction and Recovery Support Resources Within Their Communities
Governor Andrew M. Cuomorecently announced $2.65 million to expand and develop non-traditional addiction treatment support services throughout the state. The funding will go toward establishing Community Coalitions and hiring Peer Engagement Programs in each of the state's 10 economic development regions, to serve as resources for community-based addiction and recovery services.

"By connecting individuals and families to community-based resources and support, these innovative programs will help empower New Yorkers on their path to recovery," Governor Cuomo said. "With these and other addiction support programs across the state, we are one step closer to a stronger and healthier New York for all."

The initiative ensures that there are at least two Peer Engagement Specialists available in each of the State's 10 regions. Peer Engagement Specialists are people who are in recovery from a substance use disorder or have loved one in recovery – or have lost a loved one to addiction. The primary goal of the Peer Engagement program is to help individuals and families in crisis navigate the treatment service-delivery system. Peers familiar with how to access services will be available to meet people in emergency rooms and crisis centers, to provide emotional support, as well as insights about the treatment process.

The Community Coalitions will be responsible for coordinating community resources to help address substance use prevention, treatment, and recovery efforts that meet localized needs and foster cross-sector collaboration. These collaborative alliances will cross county lines and represent a diverse group of stakeholders, including people living in recovery and their families, educators, faith-based entities, and health and wellness providers, among others.

"Ongoing peer support, follow-up, and access to a coordinated network of resources for people with substance use disorder is vital to addressing addiction," New York State Office of Alcoholism and Substance Abuse Services Commissioner Arlene González-Sánchez said. "The funding for these new programs will help ensure that people seeking help for their addictions get the appropriate level of care, the recovery process can begin, improving health and quality of life for the entire community."

Senator George Amedore, Chair of the Senate Standing Committee on Alcoholism and Substance Abuse, said, "Strong community-based services are critical to help those who are struggling with addiction and to help keep them on the path to recovery. This investment builds upon our efforts to ensure access to prevention, treatment and recovery services in every community throughout the state."

Assemblymember Linda B. Rosenthal, Chair of the Assembly Committee on Alcoholism and Drug Abuse, said, "With an administration in Washington, DC. that has relegated the opioid crisis coursing throughout the country to a mere footnote, it is up to the states to combat this epidemic. Today's announcement regarding the awarding of funding allocated in last year's budget to establish Community Coalitions and to hire Peer Engagement specialists is an important step in New York State's attempt to grapple with our own heroin and opioid epidemic."

The funding for the initiatives was made available through a request for proposals. The following programs were selected to receive funding.

Community Coalitions – $997,873

Capital Region
The Addiction Care Center of Albany, Inc., Albany County - $98,100

Finger Lakes
DePaul Community Services, Inc./ NCADD-RA, Monroe County - $100,000

Central New York
Madison County Council on Alcoholism and Substance Abuse Inc., Madison County - $100,000

Mid-Hudson Valley
Student Assistance Services Corporation, Westchester County - $99,773

Mohawk Valley
Catholic Charities of Herkimer County, Herkimer County- $100,000

New York City
Coalition on Behavioral Health, New York County - $100,000

North Country
Seaway Valley Council for Alcohol/Substance Prevention Inc., St. Lawrence County - $100,000

Southern Tier
Healthlink NY, Tioga County - $100,000

Western New York
WNY United Against Drug & Alcohol Abuse, Inc., Erie County - $100,000

Long Island
Human Understanding & Growth Services Inc., Suffolk County - $100,000

Peer Engagement Programs – $1.65 million

Capital Region
Rensselaer County Department of Mental Health, Rensselaer - $118,300

Finger Lakes
Finger Lakes Addiction Counseling and Referral Agency, Inc., Ontario County - $135,950

Central New York
Onondaga County Department of Adult and Long-Term Care Services, Onondaga County - $150,000

Mid-Hudson Valley
Orange County Council on Alcoholism, Inc.,Orange County - $150,000

Mohawk Valley
Montgomery County Community Services Board (with HFM Prevention Council), Montgomery County - $150,000

New York City
The Resource Training Center Inc. (d/b/a The Resource Counseling Center), Kings County - $150,000

North Country
Champlain Valley Family Center for Drug Treatment & Youth Services, Clinton County - $148,500

Southern Tier
Council on Alcoholism and Substance Abuse of Livingston County (d/b/a Trinity), Livingston County - $150,000

Western New York
WNY Independent Living, Inc. (d/b/a Independent Living of Niagara County), Niagara County - $146,444

Long Island
Oceanside Counseling Center, Nassau County - $149,010
Easter Seals New York, Suffolk County - $109,200


New Yorkers struggling with an addiction, or whose loved ones are struggling, can find help and hope by calling the state's toll-free, 24-hour, 7-day-a-week HOPEline at 1-877-8-HOPENY (1-877-846-7369) or by texting HOPENY (Short Code 467369).

Available addiction treatment including crisis/detox, inpatient, community residence, or outpatient care can be found using this new and improved NYS OASAS Treatment Availability Dashboard at FindAddictionTreatment.ny.gov or through the Access Treatment page on the NYS OASAS website. Visit the #CombatAddiction website at oasas.ny.gov/CombatAddiction to learn more about how you can help to #CombatAddiction in your community.

Visit www.combatheroin.ny.gov for more information on addressing heroin and prescription opioid abuse, including a Kitchen Table Tool Kit to help start the conversation about the warning signs of addiction and where to get help. For tools to use in talking to a young person about preventing alcohol or drug use, visit the State's Talk2Prevent website.