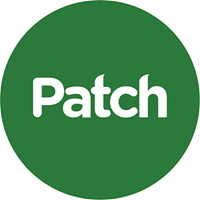 NYC Tenants Say Landlord Overcharged Them By Skirting Rent Regulations
A group of tenants are suing Stellar Management, accusing the company of overcharging them on their leases
By Ciara McCarthy (Patch Staff) - April 20, 2017
LOWER EAST SIDE, NY — A group of nearly 60 NYC tenants is suing their landlord, accusing the company that manages their apartments of overcharging them on their rents and skirting the city's rent regulation rules. (For more NYC news, subscribe to Patch news alerts here.)
A lawsuit filed this week by tenants of Stellar Management accuses the management company of lying to them about the value of their rents and illegally overcharging them. Stellar Management owns and maintains more than 12,000 apartments, largely in New York City but including some in Miami, according to its website. Most of the 59 tenants who filed the lawsuit live in Stellar properties on the Lower East Side, Park Slope and Inwood.
All of the tenants live in apartments that should have been either rent-controlled or -stabilized, but weren't because of Stellar's obfuscation, according to the suit. The filing accuses the company of a "blatant attempt to circumvent New York City's rent regulation process, at the expense of tenants residing in the Stellar Portfolio."
The tenants say Stellar overcharged them through two primary means: First, by misrepresenting the cost of apartment improvements. According to the suit, Stellar Management would increase rents by claiming that individual apartments had been updated and improved — with new doors, counter or cabinets, for example — but would increase the rents without implementing the upgrades or by overstating the cost the upgrades.
Second, the tenants say that many of Stellar's buildings are registered for a New York City tax abatement that's meant to give landlords a tax break in exchange for offering their tenants rent-stabilized leases. According to the suit, Stellar pocketed the tax break for multiple buildings while improperly charging the residents of those buildings market-rate leases.
"Were it not for lawsuits like this one, there would be little incentive for unscrupulous landlords to comply with the law, as there is little or no monitoring by government to keep owners in check," said Lucas Ferrara, of Newman Ferrara LLP, the law firm representing the tenants, in a statement. "Cheaters must be called to task, and that is what this lawsuit endeavors to accomplish."
Ferrara told Patch the suit is seeking class-action status, and that he expects additional tenants will join the litigation as it moves forward. He added that interested tenants have already inquired about joining the suit since it was filed on Tuesday.
The suit is seeking damages for the tenants, injunctive relief, and an independent audit of Stellar Management.
Someone who answered Stellar Management's phone on Wednesday afternoon declined to comment about the lawsuit to Patch. A spokesman for the company told the Wall Street Journal, which first reported on the suit, that Stellar Management works "diligently to abide by all rent regulatory laws."
"We have serious concerns about the validity of both the merits and motivations underlying this suit and will vigorously defend against these claims," the spokesman told the Journal.
The nonprofit Housing Rights Initiative investigated many of Stellar's properties, and its discoveries helped prompt the lawsuit, Ferrara told Patch.
Lead image via Shutterstock.
# # #