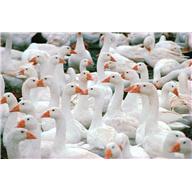 As she walking her dog, Joan C. was allegedly attacked by another pouch that belonged to an employee of the Trump National Golf Club. (At the time, Scott B. used the dog to chase geese off the golf course.)
When the Westchester County Supreme Court dismissed her personal-injury case, Joan appealed to the Appellate Division, Second Department.
Because a common-law negligence claim wasn't permitted, and she couldn't establish that Trump had knowledge of the animal's "vicious propensities," the AD2 affirmed the lawsuit's dismissal. (Apparently, there was no evidence the dog ever attacked, bit, or came into physical contact with anyone or anything.)
Was there no Trumping that?
To view a copy of the Appellate Division's decision, please use this link: C. v. Trump Natl Golf Club