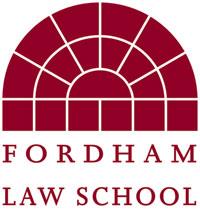 Race, Ethnicity, and Immigration:
Citizenship in Campaign 2016 and Beyond
a conversation with scholar-activists
Afua Atta-Mensah, Arlene Dávila,
and Angelo Falcón
Thursday, November 3, 2016
7 - 9 p.m.
Fordham Law
150 West 62nd Street, Room 3-02
New York, NY
Three scholar-activists discuss the role of race in the 2016 campaign cycle and what can be done to combat the bigotry and xenophobia that this campaign season has both revealed and invigorated.
Afua Atta-Mensah is the Executive Director of Community Voices Heard, a member-led multi-racial organization, principally women of color and low-income families in New York State that builds power to secure social, economic and racial justice for all. She is also a graduate of Fordham's Law School.
Arlene Dávila, PhD, Professor of Latino/a Studies at NYU, has written seven books on on issues ranging from media depictions of Latinos, marketing to Latinos, cultural politics in Puerto Rico, and the Latinization of the United States.
Angelo Falcón is the President of The National Institute for Latino Policy (NiLP), a nonpartisan center established in 1982 in New York City, originally as the Institute for Puerto Rican Policy (IPR).
The American Studies CAMPAIGN 2016 series is made possible by the generous support of the Associate Vice President and Dean, Faculty of Arts and Sciences; the Dean of Fordham College Rose Hill; and the co-sponsorship support of the Center for Race, Law and Justice; the McGannon Communication Research Center; Latin American and Latino/a Studies; the Department of Communication and Media Studies; and the Department of African and African-American Studies.
For further information
Micki McGee, Ph.D.
Director, American Studies Program
718.817.4773