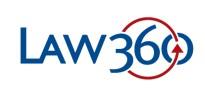 Invicta Sued Over Allegedly Leaky Waterproof Diver Watches
Law360, New York (November 22, 2016, 7:29 PM EST) -- Watchmaker Invicta on Tuesday was hit with a proposed class action in Florida federal court that alleged certain of its Pro Diver series timepieces, despite being advertised as waterproof, actually leak water, violating both Florida and federal false advertising and warranty laws.

Consumer Jon Felice launched the suit against Invicta Watch Co. of America Inc. on behalf of all current or past owners of the company's Pro Diver series watches who he claims were duped into believing their timepieces were water resistant, in some cases up to nearly 1,000 feet under water, when in reality the devices are prone to leakage at any depth and in nonmarine situations as well, including swimming in a pool or having wet hands.

"As a direct and proximate result of Invicta's misleading advertising concerning the water-resistant nature of the Pro Diver watches, plaintiff and members of the class have and will continue to suffer damages," the complaint said.

The consumer says he purchased Invicta's Pro Diver gold-plated and stainless steel two-tone automatic watch from Amazon.com in July 2015 for around $80, believing the numerous representations Invicta made in advertisements, and even on the watches themselves, that the devices were water resistant up to a certain depth and "suitable for professional marine activity and serious surface water sports."

However, Felice claims he exposed the watch to water for the first time while swimming in a pool, only to discover later that condensation had formed underneath the watch's glass casing. The timepiece eventually dried out, but the same thing happened just a few weeks later, again when Felice went swimming, he said — only this time the seconds hand of the watch stopped working.

Eventually, rust began to form on the inside of the watch due to its exposure to water, and the device became useless, Felice said.

And he is far from alone in his experience, the consumer contended. Indeed, numerous others have left comments and poor reviews on shopping sites like Amazon complaining about water penetration into their watches at shallow depths, according to the complaint.

"Invicta is well aware of these complaints as illustrated in many of the reviews and comments online which recount consumers' fruitless experiences with Invicta's customer service," Felice wrote. "Because the Pro Diver watches sell in a lower-end price point (approximately $75 to $250), Invicta appears uniquely positioned to profit significantly off misrepresentations and defects without significant risk of consumer action."

The consumer added, "Accordingly, class-based relief is the only mechanism by which purchasers of the Pro Diver watches can obtain relief."

Felice contends that Invicta breached its express warranty and violated Florida's Deceptive and Unfair Trade Practices Act, the state's Misleading Advertising statute and the federal Magnuson-Moss Warranty Act by promising a product it didn't deliver.

"Defendant knew or should have known of the problems with the Pro Diver watches based on the numerous public complaints posted on the internet," Felice wrote. "Defendant, having been given reasonable notice of the defect in the Pro Diver watches and breach of warranties, had an opportunity for years to cure the defects for plaintiff and all class members, but has failed to do so."

The consumer seeks both damages and injunctive relief.

A representative for Invicta on Tuesday didn't immediately return a request for comment, and counsel information for the watchmaker wasn't immediately available.

Felice is represented by Christopher S. Polaszek of The Polaszek Law Firm PLLC, and Jeffrey M. Norton and Roger A. Sachar Jr. of Newman Ferrara LLP.

The case is Felice v. Invicta Watch Co. of America Inc., case number 0:16-cv-62772, in the U.S. District Court for the Southern District of Florida.
Link: https://www.law360.com/classaction/articles/865549/invicta-sued-over-allegedly-leaky-waterproof-diver-watches