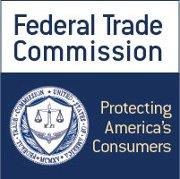 FTC Charges Prepaid Card Company Deceptively Marketed Reloadable Debit Card
Many consumers' access to funds allegedly denied or delayed
The Federal Trade Commission has charged that in numerous instances, prepaid card company NetSpend Corporation deceived consumers, many of whom do not have bank accounts, about access to funds deposited on defendants' debit cards.
According to the FTC's complaint, NetSpend tells consumers that its reloadable prepaid debit cards offer an alternative way to store and immediately access their funds. But once people have loaded funds onto the cards, many of them find they cannot access their money, either because NetSpend denies or delays activation of the card, or because it blocks consumers from using it, the FTC alleges. The FTC seeks to return consumers' funds and ensure that NetSpend provides them with promised access to their funds in the future.
"Innovative financial products can offer many benefits to consumers. However, when companies promise consumers 'immediate access' to their funds, they need to honor those promises," said Jessica Rich, Director of the FTC's Bureau of Consumer Protection. "We're committed to protecting consumers – particularly those who are financially strapped – from deceptive practices involving their payment choices."
According to the FTC's complaint, NetSpend claims in marketing materials and on its website that consumers who purchase the NetSpend card can "use it today," that they will have "immediate access," and that their money is "always available." NetSpend also claims consumers are "guaranteed approval" for a card. In fact, the FTC alleges many consumers did not receive access to their funds as promised. According to the complaint, consumers must go through an identity verification process as required by law before the prepaid debit card can be activated, and many people have difficulty satisfying this requirement. According to the complaint, many consumers who could not access their funds for weeks – or at all –suffered severe financial hardship such as evictions, car repossession, and late fees on bills.
In addition, the complaint alleges that consumers who closed accounts and requested refunds waited several weeks for their money. In other cases, consumers' funds were allegedly depleted by company fees.
The FTC also alleges that NetSpend misrepresents that when customers dispute charges on their cards, it will grant provisional credits so they can access their funds while the error is resolved. In many cases, however, NetSpend has failed to grant provisional credits as promised.
The Commission vote authorizing the staff to file the complaint was 2-1. Commissioner Maureen Ohlhausen voted no. It was filed in the U.S. District Court for the Northern District of Georgia.
NOTE: The Commission files a complaint when it has "reason to believe" that the law has been or is being violated and it appears to the Commission that a proceeding is in the public interest. The case will be decided by the court.
The Federal Trade Commission works to promote competition, and protect and educate consumers. You can learn more about consumer topics and file a consumer complaint online or by calling 1-877-FTC-HELP (382-4357).