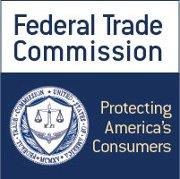 Marketers of Dietary Supplement Amberen Settle FTC Charges Regarding Misleading Weight-Loss and Menopause Relief Claims
Lunada Biomedical, Inc. and its three principals have settled Federal Trade Commission charges that they deceptively marketed Amberen, a dietary supplement, to women over 40 who are perimenopausal or menopausal, making a range of unsupported claims about its ability to help users lose weight and belly fat, and relieve menopause-related symptoms such as hot flashes and night sweats.

The proposed stipulated order bars the defendants from making unsubstantiated efficacy or health benefit claims for any dietary supplement, food, or drug, as well as other illegal conduct related to consumer satisfaction claims, "risk free trial" offers and consumer endorsements.

"The Lunada defendants made strong claims about the effectiveness of their supplement without the scientific evidence to back them up," said Jessica Rich, Director of the FTC's Bureau of Consumer Protection. "The relief provided by this court order is intended to prevent the defendants from making unsupported health benefit claims in the future."

The FTC filed its original complaint in May 2015 and an amended complaint in December 2015. The amended complaint alleges that the defendants made unsubstantiated claims that their dietary supplement, Amberen, causes substantial and sustained weight loss, loss of belly fat, and an increase in metabolism in women over 40 who are perimenopausal or menopausal, and false claims that Amberen is clinically proven to cause substantial and sustained weight loss in those women.

The Commission also alleged that the defendants made unsubstantiated claims that Amberen alleviates nearly every common symptom of menopause, including hot flashes, night sweats, sleep problems, fatigue, and irritability, and false claims that the product is clinically proven to provide these benefits.

The amended complaint further alleges that the defendants failed to disclose their relationship with certain consumer endorsers and falsely claimed consumer satisfaction and success rates of nearly 93 percent and that consumers could try Amberen "risk-free" for 30 days.

The proposed order settling the FTC's charges prohibits the defendants from: 1) claiming that any dietary supplement, food, or drug causes weight loss, sustained weight loss, or loss of belly fat; boosts metabolism; relieves hot flashes, night sweats, and other specific symptoms of menopause; or cures, mitigates, or treats any disease, unless they have human clinical testing that meets certain requirements and is sufficient to substantiate that the claims are true, 2) making any misleading or unsubstantiated claim about the health benefits or efficacy of any dietary supplement, food, or drug; 3) misrepresenting the results of any test of the product; 4) misrepresenting any material fact about the product or any material terms and conditions of any offer for it; and 5) failing to disclose any material connections (such as financial relationships) they have with endorsers. They also are subject to a $40 million judgment, all but $250,000 of which will be suspended based on their inability to pay.

The Commission vote authorizing the staff to file the proposed stipulated final judgment and order was 3-0. The proposed order will be filed in the U.S. District Court for the Central District of California against defendants Lunada Biomedical, Inc.; and Donna Kasseinova, Roman Trunin, and Emil Arutyunov (a/k/a Emil Chiaberi), individually and as officers of Lunada.

NOTE: Stipulated final orders have the force of law when approved and signed by the District Court judge.

The FTC is a member of the National Prevention Council, which provides coordination and leadership at the federal level regarding prevention, wellness, and health promotion practices. This case advances the National Prevention Council's goal of increasing the number of Americans who are healthy at every stage of life. These cases are part of the FTC's ongoing effects to protect consumers from misleading health advertising.

The Federal Trade Commission works to promote competition, and protect and educate consumers. You can learn more about consumer topics and file a consumer complaint online or by calling 1-877-FTC-HELP (382-4357). Like the FTC on Facebook (link is external), follow us on Twitter (link is external), read our blogs and subscribe to press releases for the latest FTC news and resources.