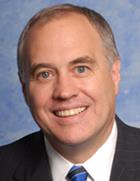 DiNapoli: Audit Finds NYC Needs to Improve Income Verification and Enforcement at Mitchell-Lama Housing
Some residents of Mitchell-Lama apartments in New York City make far more than the program's maximum allowed incomes and pay a modest monthly surcharge as their only penalty, according to an audit released by New York State Comptroller Thomas P. DiNapoli. The audit found the New York City Department of Housing Preservation and Development (HPD) has not done enough to verify that residents are reporting their true income and are paying the correct surcharge when their income exceeds allowable limits.
"The severe shortage of affordable housing in New York demands that subsidized apartments go to the families who need them," DiNapoli said. "In some Mitchell-Lama buildings, unfortunately, that isn't the case. HPD needs do a better job of ensuring that apartments are occupied by qualified residents and protect the integrity of the residences built under the Mitchell-Lama program."
Residents of Mitchell-Lama's rental and co-op apartments must submit annual affidavits of their household income. For calendar year 2012, 32,341 households submitted affidavits reporting a wide range of incomes. According to this data, more than half had incomes below $50,000, while 230 units had incomes of $250,000 and above; and several households had incomes exceeding $500,000.
DiNapoli's audit examined income affidavits for 2012 reported by 191 residents at five Mitchell-Lama developments — one per borough. The developments were Big Six Towers (Queens); Confucius Plaza (Manhattan); Kings Bay II (Brooklyn); North Shore (formerly Arlington Terrace, in Staten Island); and Tracey Towers (Bronx). These were chosen because they had a number of higher-income residents.
Resident Incomes Well Over Maximum
If a Mitchell-Lama resident's self-reported income exceeds the maximum allowable income level, the building management adds a surcharge ranging from 5 to 50 percent of the individual's monthly rent or co-op fees. Under state law, if a household's income exceeds the maximum limit by 25 percent or more, the resident must get HPD approval to stay or HPD can remove them. Of 191 sampled tenants, 59 (30 percent) exceeded the maximum limit by at least 25 percent. Many of these tenants exceeded the allowable income by 50 percent. HPD officials said they have not enforced this requirement and instead are pursuing legislative changes to increase surcharges and eliminate the removal clause.
Of those with incomes exceeding the maximum by 25 percent or more, auditors found several households reporting annual earnings of more than $500,000, including:
At Kings Bay II (Brooklyn) a household with an income of $801,377 paid $636 in monthly rent (which included the 50 percent maximum surcharge of $191) for a four-room apartment. This monthly rent represented less than 1 percent of the household's income.
At Tracey Towers (Bronx) a household making $721,144 paid $911 in monthly rent (which included the 50 percent maximum surcharge of $377) for a five-room apartment. This monthly rent represented 1.5 percent of the household's income.
Inaccurate Income Data
The income that residents list on their affidavits is electronically entered by an outside vendor and sent to the New York State Department of Taxation and Finance (Tax and Finance) for verification. The 2012 affidavits were the most recent available that had gone through this process. The audit found data entry errors related to the income amount in 28 (14 percent) of 191 affidavits sampled.
Other errors occurred when tenants' incomes exceeded $1 million and required more than the standard six-digit field for data entry. Two tenants at Penn South, a Manhattan co-op under HPD oversight, earned more than $1 million in 2012. One tenant reported an annual income of $1,167,620 on the affidavit, but the vendor entered only $116,762. The second tenant's affidavit showed income of $1,422,594, but the vendor input $142,259.
Failure to Verify Self-Reported Income
HPD officials said they became aware of the data-entry errors when tenants asked why they were subject to an income verification audit. When self-reported income doesn't match with Tax and Finance records, the building's management is supposed to conduct an income verification audit by comparing the tenant's tax returns to his or her affidavit. In December 2014, HPD told Mitchell-Lama's managing agents to contact all residents whose self-reported 2012 income didn't match and conduct income verification audits. Most did not. DiNapoli's audit determined that 117 of the 191 sampled tenants should have been subject to an income verification audit; however, 87 of them were not audited. At Kings Bay II, management told auditors they had not done an audit in five years.
DiNapoli's audit recommended that HPD:
Ensure data sent to Tax and Finance to verify tenant incomes is accurate;
Ensure that self-reported income is verified and surcharges are properly assessed; and
Develop formal policies for households that exceed the maximum allowable income limit.
In its response, HPD said it would take steps to ensure residents incomes are verified and will seek to increase surcharges for residents whose income exceed the maximum levels and will follow up on the specific concerns about residents raised by DiNapoli's audit.
The full audit can be found at www.osc.state.ny.us/audits/allaudits/093016/15n3.pdf.
Background
More than 50 percent of renters and 40 percent of homeowners in New York City exceeded the federal "home affordability threshold" of 30 percent (i.e., percentage of income spent on housing costs). This audit is part of the Comptroller's statewide initiative to examine public programs designed to improve housing opportunities for working-class residents.
The Mitchell-Lama program was created in 1955 to provide affordable rental and cooperative housing to moderate-income families. The program offered low interest mortgages financed with tax exempt bonds and real property tax exemptions in exchange for government oversight and limits on profits and residents' incomes. There are 97 HPD-supervised Mitchell-Lama rental and co-op developments in New York City with more than 45,000 units.
A related audit in July 2015 found that HPD needed to improve its oversight of the waiting lists of thousands of prospective tenants for Mitchell Lama apartments. Tenants who were next in line for the coveted apartments were sometimes wrongly skipped over. That audit, The Mitchell-Lama Program: Awarding Housing Units and Maintaining Waiting Lists, is here www.osc.state.ny.us/press/releases/july15/072915.htm.