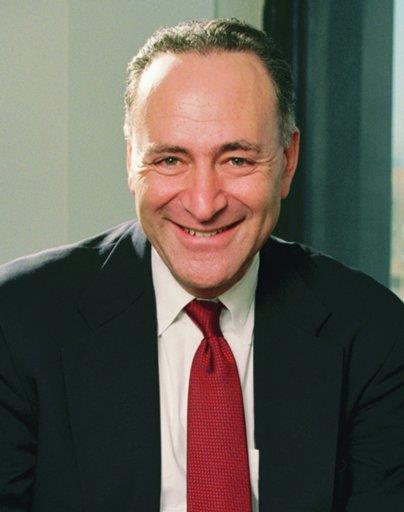 SCHUMER ANNOUNCES, FOLLOWING HIS PUSH, FEMA WILL PROVIDE $21 MILLION IN MUCH-NEEDED FED FUNDS TO CITY OF ONEIDA – FUNDS WILL PROVIDE BUYOUTS TO 150 CITY OF ONEIDA RESIDENTS WHOSE PROPERTIES WERE DEVASTATED IN 2013 FLOODING; BUYOUTS WILL ALLOW PROPERTY OWNERS TO FINALLY SELL PROPERTY IN UNSAFE, FLOOD-PRONE AREA
In 2013, Excessive Rains Caused The Oneida Creek To Overflow, Flooding Neighborhoods In The City Of Oneida, Located In Madison County, And Forcing Residents From Their Homes – 154 Properties Were Damaged Beyond Repair
More Than Two Years Later, Residents Were Still Waiting For Relief – In January, Schumer Urged Feds to Expedite Final Sign-Off
Schumer: Oneida Residents Will Finally Get The Relief They Deserve, More Than Two Years After the Devastating Flooding
U.S. Senator Charles E. Schumer recently announced the Federal Emergency Management Agency (FEMA) has issued its final approval for the plan to buy out flood-damaged properties in the City of Oneida, located in Madison County. Specifically, Schumer said FEMA will award the City of Oneida $21,193,909 in federal funding to buy out 154 properties from residents whose homes were damaged in flooding.
"It's tremendous news that FEMA will provide the funding necessary to make these buyouts a reality. City of Oneida residents have been at a stand-still for more than two years waiting for these critical funds to buy and demolish their properties. I am pleased FEMA has heeded our call and broken through the bureaucratic morass to provide this stamp of approval. Now, this $21 million federal investment will finally be signed, sealed and delivered – which will provide the much-needed relief the City has been waiting for, and allow its residents to move on with their lives," said Schumer.
After more than one hundred properties in the City of Oneida were damaged by the severe flooding of the Oneida Creek in 2013, residents of the City submitted requests to have their homes purchased, demolished, and turned into open space where further development could not occur. The applications were submitted to FEMA, which indicated their intent in December 2015 to buy out the properties in this flood-ravaged area. However, Schumer explained, the community was left in limbo as it waited for the federal agency's final sign-off. As a result, Schumer urged FEMA to expeditiously issue a final approval of the buyout deal and provide this funding. Now, Schumer said this funding will allow the New York State Department of Homeland Security and Emergency Services (DHSES) to work with the City of Oneida to buyout the properties.
Schumer said this buyout will provide relief for the residents who have been forced from their homes and stuck with unsafe, flood prone properties. Schumer explained that these residents have been waiting for these critical buyouts for more than two years since the flooding occurred. In 2013, massive amounts of rain caused the Oneida Creek to overflow its banks, with crests of over seventeen feet. The water flooded the "Flats" neighborhood in the Fourth Ward of the City of Oneida. The neighborhood was covered in six feet of water, forcing many residents to flee their homes. Schumer explained that this flooding destroyed 154 properties and the belongings of the families that lived there.
Following this devastation, the New York Department of Homeland Security and Emergency Services asked for federal help, and proposed that FEMA provide assistance so the City could buy out the damaged and destroyed homes. Last year, FEMA officially issued a letter of intent to pursue the buyouts in the City of Oneida. In January, FEMA had not yet given the plan final approval needed to make this buyout possible. As a result, none of these buyouts had proceeded. Therefore, in January, Schumer pushed FEMA to act quickly to provide this relief for flood victims in the City of Oneida.
Once the properties are purchased by the municipality, the homes are demolished and the property designated as open space. According to local and state officials, residents participating in the buyout program will receive 100 percent of the cost of their property, based upon the property's fair market value prior to the flood. Now, DHSES will coordinate its contract with the City of Oneida and final appraisals will be completed for the properties to allow the buyouts to proceed.
A copy of Schumer's initial letter to FEMA appears below:
Dear Administrator Fugate:
I write to urge you to issue final approval for the buyouts in the City of Oneida as quickly as possible, and to ensure that homeowners receive the maximum possible amount of funding to which they are entitled.
As you know, excessive rainfall in June 2013 caused the Oneida Creek to crest at over seventeen feet and to flood into homes in "the flats" neighborhood in the fourth ward of the city. Areas in the flats were covered with up to six feet of water. Many residents were forced to evacuate their homes when they were inundated with floodwaters. Homes and belongings were severely damaged or destroyed altogether in the flooding.
The New York State Department of Homeland Security and Emergency Services submitted a request for the acquisition and demolition of 156 properties in the City of Oneida last year. In December, FEMA indicated its intent to buy out the properties, and began moving the proposal through the public comment and final approval process. I appreciate FEMA's attention to this important proposal, and I urge FEMA to complete its review and approve the application as expeditiously as possible and to ensure that the community members receive the maximum possible amount of funding to which they are due. The buyouts of these flood-prone properties will serve as a way to permanently remove these homes from the floodplain, and create open space where future development will be prohibited.
More than two years after the disaster, residents are still working to rebuild, and these buyouts will go a long way toward helping residents return back to normal and moving homes out of this vulnerable, low-lying area to ensure that this disastrous flooding of these homes does not happen again. Thank you again for your attention to this important issue. Should you have any questions, please do not hesitate to contact me or my staff.
Sincerely,
Charles E. Schumer
United States Senator