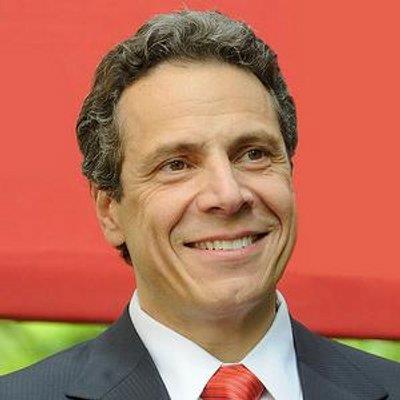 Governor Cuomo Announces $96 Million to Preserve 438 Mitchell-Lama Apartments in Brooklyn
Rutland Road Mitchell-Lama Complex to Remain Affordable for 40 Years
Governor Andrew M. Cuomo today announced a $96 million investment to upgrade and preserve Rutland Road Houses, a 40-year-old, 438-unit Mitchell-Lama development in Crown Heights, Brooklyn. The complex marks the latest Mitchell-Lama affordable preservation transaction to be funded by NYS Homes and Community Renewal since 2012 under the Governor's original $1 billion House NY initiative, for a total of 5,732 units across the state and more than $1.96 billion in total investment.

"Helping to ensure all New Yorkers have access to a safe, decent and affordable place to live is a top priority of this administration," Governor Cuomo said. "This crucial investment will help families who have built their lives in this community be able to continue to live safely and comfortably in their homes for years to come."

Rutland Road Houses, located at 60 East 93rd Street in Brooklyn, is one of the hundreds of successful developments across the state that form the foundation for the Governor's new $10 billion House NY 2020 program to create or preserve 100,000 affordable units over the next five years.

NYS Homes and Community Renewal Commissioner James S. Rubin said, "The preservation and renovation of Rutland Road Houses will keep these apartments viable and affordable under the Mitchell-Lama program for another 40 years. This is immeasurably valuable – we are saving peoples' homes, and ensuring that these homes will remain affordable for generations to come. None of this would be feasible without the support of our partners at HUD, and financial support from the private sector."

HUD Regional Administrator Holly Leicht said, "The Rental Assistance Demonstration program is a powerful financing tool for preserving New York's affordable housing. With the security of a long-term federal funding contract, Rutland Road Houses joins thousands of developments nationwide that have been able to undergo major capital renovations while maintaining affordability."

The Rutland Road complex was built in 1976 and has five interconnected nine-story buildings with a total of 438 units of HUD Section 236, Mitchell-Lama multifamily affordable housing. In all, there are 28 studios, 105 one-bedroom units, 227 two-bedroom units, 59 three-bedroom units and 19 four-bedroom units. The buildings are currently 97 percent occupied and under the terms of the transaction, the majority of the apartments are set aside for low-income tenants with incomes at or below 60 percent of the HUD Area Median Income.

The proposed $19.4 million rehabilitation includes interior painting throughout the buildings, renovation of bathrooms and kitchens, flooring replacement in vestibule entries and lobbies, upgrades to the security camera system, electric baseboard heating replacement, domestic hot water heater system replacement, common area lighting upgrades, installation of new trash compactors, window replacement where needed, roof repair and replacement where needed, replacement of roof fans, exterior façade repairs, insulation of existing water lines, landscaping improvements and structural repairs to the parking garages.

All work is expected to occur with tenants in place. However, tenants may be relocated temporarily to vacant units within the project while rehabilitation work is underway on their apartment.

Amenities include community rooms, laundry facilities, courtyards, two onsite parking garages and a parking lot for residents containing a total of 197 spaces. There is 24 hour onsite security. Much of the ground floor commercial space is leased to a daycare provider.

The total development cost of nearly $96 million includes $49.5 million in fixed-rate, tax-exempt bonds and a mortgage loan issued by HCR. The annual allocation of 4% Low Income Housing Tax Credits are estimated at nearly $2.3 million. Ongoing operations will be funded in part by the federal Department of Housing and Urban Development's Rental Assistance Demonstration (RAD) Program through which at least 310 tenants will receive Project Based Section 8 vouchers.

Senator Charles E. Schumer said, "For years, Brooklyn's Rutland Road complex has provided affordable housing to working families trying to make ends meet and it's of the upmost importance that this Mitchell Lama development continue to remain affordable in the future. I am pleased that Governor Cuomo is providing millions in funding, including federally-funded vouchers, to help rehabilitate and preserve the Rutland Road Mitchell-Lama Complex for years to come."

Congresswoman Yvette D. Clarke said, "The crisis in affordable housing in Brooklyn has been particularly acute as market forces continue to drive the cost of living to new heights with no sign of slowing in the near future. At the same time, the wages of our working families have not kept pace with the cost of housing in our great borough. I applaud Governor Cuomo, his administration and the House NY initiative for the recent allocation of $96 million to provide needed upgrades to the Rutland Road Houses. As our city and state contend with the challenge of providing safe, quality and truly affordable housing for hard working families here in Brooklyn, preserving and maintaining our current stock of Mitchell Lama housing for current and future residents is vital. The Rutland Road Houses is an integral part of maintaining the fabric of our vibrant and diverse community and I, as well as the residents of the Rutland Road Houses, gladly welcome the focus on the maintenance of affordability for its residents and the upcoming structural renovations."

State Senator Jesse Hamilton said, "Stable affordable housing is an irreplaceable resource that forms the backbone of this community. I thank Governor Cuomo and HUD for recognizing how important this is to these families and for stepping in and preserving this affordable Mitchell-Lama for another 40 years."

Assemblywoman Latrice Walker said, "Keeping this housing affordable and giving it the upgrade it needs is a great boost to this community. We thank HCR and Governor Cuomo for making this commitment and this investment possible for the people in Crown Heights."

Brooklyn Borough President Eric L. Adams, "Mitchell-Lama developments are fundamental to the foundation of affordable housing in New York, a promise made decades ago that muse be preserved to ensure our communities remain places where everyone can afford to raise healthy children and families. The state's investment in Rutland Road Houses is critical to upholding that commitment for the residents of Crown Heights. I look forward to further collaboration that strengthens Mitchell-Lama developments throughout Brooklyn."