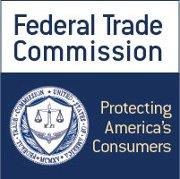 FTC Action: Debt Collector Banned from Debt Collection Business
The head of an unlawful debt collection operation is banned from that business under a court order obtained by the Federal Trade Commission.
The court granted the FTC's request for summary judgment on all counts against Gail Daniels and The Primary Group Inc. charged in an action filed by the agency in May 2015. The court found that defendants had deceived consumers via text messages, emails and phone calls that falsely threatened consumers with arrest or lawsuits if they did not make debt collection payments. The court previously had halted the scheme and frozen the defendants' assets pending litigation.
The court's final order bans the defendants from debt collection activities and prohibits them from misrepresenting material facts about financial-related products and services. It also bars them from profiting from consumers' personal information and failing to dispose of it properly, and imposes a judgment of $980,000, which represents the amount of money the defendants collected from the scheme.
The U.S. District Court for the Northern District of Georgia, Atlanta Division, entered a summary judgment against the defendants on May 19, 2016.
Learn more at Debt Collection, and see the list of companies and individuals banned from the debt collection business as a result of FTC actions.
The Federal Trade Commission works to promote competition, and protect and educate consumers. You can learn more about consumer topics and file a consumer complaint online or by calling 1-877-FTC-HELP (382-4357).