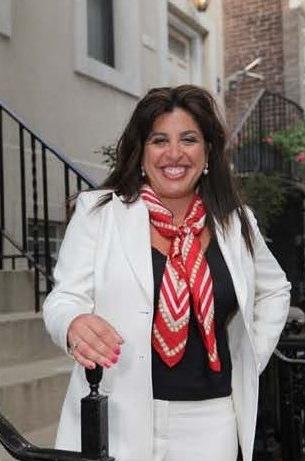 Please join us on July 13 for a fundraiser to help elect Judge Kraus to Civil Court. A copy of the invitation is annexed hereto. Judge Kraus is running in a contested Democratic Primary against two other opponents for election in the 6th Judicial District on September 13.
The 6th Judicial District is on the East side of Manhattan from 59th Street to 110th Street.
It is a hotly contested race, but Judge Kraus is the only candidate reported out of the Independent Democratic Screening Panel.
Judge Kraus is proud to have received the early endorsements of Congresswoman Carolyn Maloney, Assemblymen Keith Wright, Dan Quart, and Robert Rodriguez, The Lexington Democratic Club, The Lenox Hill Democratic Club and The Arturo Schomberg Democratic Club.
As practitioners in Civil Court you know how important it is to elect experienced qualified jurists to the bench.
Please help by attending the fundraiser on July 13.
Thank you for your consideration.
FRIENDS OF SABRINA KRAUS FOR CIVIL COURT
You are cordially invited to a fundraiser to support the campaign of
Judge Sabrina Setareh Kraus
for election to the Civil Court of New York County 6th Judicial District
Tuesday July 13, 2016
5:30 to 8:30 pm
Restaurant Moti Mahal Delux
1149 First Avenue at East 63rd Street
New York, New York
RSVP by July 7, 2016: electsabrinakraus@gmail.com
For further information please contact: Craig Kraus: 917-623-7487, cak0652@aol.com
Contributions should be mailed to: Sabrina Kraus For Civil Court
233 Broadway, Suite 702
New York, New York 10279
Checks should be made payable to SABRINA KRAUS FOR CIVIL COURT
Please note that contributions are not disclosed to judicial candidates
Contributions are not tax deductible for federal income tax purposes. The maximum contribution that can be given to this campaign at this time is $3,880.00. Each separate corporation is subject to the same limits as individuals except that each corporation has an annual limit of $5,000.00 that can be contributed to all political campaigns in a calendar year.