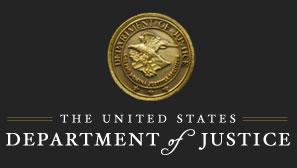 Nine People Charged in Multi-State Dog Fighting Conspiracy
66 Dogs Rescued
Six New Jersey residents were among nine individuals charged in four states for their alleged roles in an interstate dog-fighting network spanning from New Mexico to New Jersey, announced Assistant Attorney General John Cruden for the Department of Justice's Environment and Natural Resources Division and U.S. Attorney Paul Fishman for the District of New Jersey.
The federal Animal Welfare Act makes it a felony punishable by up to five years in prison to fight dogs or to possess, train, sell, buy, deliver, receive or transport dogs intended for use in dog fighting.
Criminal complaints filed in New Jersey named the following individuals, eight of whom were arrested:
Anthony "Monte" Gaines, 35, of Vineland, New Jersey (already in state custody on unrelated charges)
Justin Love, 36, of Westville, New Jersey
Lydell Harris, 30, of Vineland
Mario Atkinson, 40, of Asbury Park, New Jersey
Frank Nichols, 39, of Millville, New Jersey
Tiffany Burt, 34, of Vineland
Dajwan Ware, 43, of Fort Wayne, Indiana
Pedro Cuellar, 46, of Willow Springs, Illinois
Robert Arellano, 62, of Albuquerque, New Mexico
According to documents filed in this case and statements made in court:
The three criminal complaints charge residents of New Jersey and out-of-state residents for their alleged involvement in a multi-state dog fighting network. The charges include alleged criminal acts related to transporting, delivering, buying, selling, receiving and possessing pit bull-type dogs for dog fighting ventures and conspiring to commit these acts in New Jersey and elsewhere throughout the United States.
From October 2015 through the present, the defendants and their associates participated in dog-fighting ventures in which pit bull-type dogs were set up for matches to maul and attack each other and fight – often until one or both dogs die – and facilitated these ventures by transporting and delivering dogs between dog fighters in various states. The federal undercover investigation revealed that the defendants discussed graphic accounts of prior dog fights they and their associates staged and furthered their dog-fighting ventures through the exchange of information concerning dog-fighting bloodlines, training methods, fighting techniques and the market for buying and selling dogs.
Federal agents found and saw evidence of the dog-fighting ventures on some of the defendants' properties. This included scarred dogs and dogs stacked in crates; dog fighting paraphernalia, such as dog treadmills, "flirt" poles used to build jaw strength and increase aggression and animal pelts. Also found and seen were surgical instruments, syringes and other tools used to mend dogs in lieu of seeking veterinary attention.
This case is part of Operation Grand Champion, a coordinated effort across numerous federal judicial districts to combat organized dog fighting. The phrase "Grand Champion" is used by dog fighters to refer to a dog with more than five dog-fighting "victories."
"Dog fighting is truly an organized criminal activity, as well as a deplorable trade in the suffering of animals," said Assistant Attorney General Cruden. "This case marks the beginning of a coordinated effort at the Department of Justice to meet organized dog fighting head-on with a strategic, aggressive federal response."
"There is no place in New Jersey – or anywhere else, for that matter – for a vicious blood sport like dog fighting," said U.S. Attorney Fishman. "Not only is it unspeakably cruel to the animals that are raised to participate in dog fighting, but animals trained in this way can be extremely dangerous to the public."
Operation Grand Champion is a continuing investigation by the U.S. Department of Agriculture, Office of the Inspector General, under the direction of Special Agent in Charge William G. Squires; Department of Homeland Security, Homeland Security Investigations, under the direction of Special Agent in Charge Terence S. Opiola; and the FBI, under the direction of Special Agent in Charge Timothy Gallagher, in coordination with the Department of Justice.
The government is represented by Justice Department's Environmental Crimes Section Trial Attorneys Ethan Eddy and Shennie Patel and Assistant U.S. Attorneys Jihee Suh and Kathleen O'Leary of the District of New Jersey and the, with the assistance of the U.S. Attorney's Offices in the District of New Mexico, Northern District of Illinois and Northern District of Indiana.
The Humane Society of the United States is assisting with the care of the dogs seized by federal law enforcement.
A criminal complaint is an allegation based upon a finding of probable cause by a magistrate judge. A defendant is presumed innocent unless and until convicted. If convicted, each defendant faces up to five years in prison and a $250,000 fine per count of animal fighting charges. The investigation is ongoing.