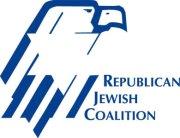 Breaking News: Republicans fight to strip Hillary of her security clearance
A group of Republican Senators, led by Marco Rubio and John Cornyn, has officially petitioned the State Department to suspend the security clearance of Hillary Clinton and her aides. Additionally, while the bill gains momentum in the Senate, Speaker Paul Ryan is spearheading the effort in the House.

In the wake of her email scandal, clearly she cannot be trusted with top-secret information. Join us in standing with these Republicans as we work to keep classified documents out of Hillary's hands.

Traditionally, both parties' nominees for President have been granted access to sensitive information in national security briefings. However, with the recent revelations of Hillary's extremely careless use of a private email server during her time as Secretary of State, she shouldn't get access.

Join us in support of these Republican legislators and keep classified documents classified.

Thank you,
RJC

P.S. Forward this email to your friends who you think would support this effort.