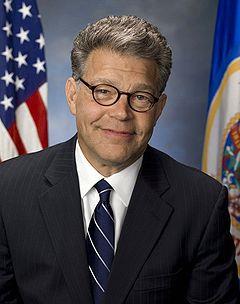 This has been a long, good week, Lucas.

The Democratic National Convention went really well. We had great speakers -- President Obama, the first lady, Bill Clinton. We outlined a vision. And of course, we made history by nominating Hillary to be the next President of the United States.

Bet you thought it was time to rest. Time to relax.

Nope.

The week's not over yet. The real work to beat Republicans this fall and elect Hillary Clinton starts now. And we're still $9,975 away from hitting our $48,000 July goal -- which we need to do by Sunday at midnight.

If you haven't given yet, give now. If you have, give more. Team Franken needs to be in top shape for the fall.
If you've saved your payment information with ActBlue Express, your donation will go through immediately:
We can't rest from now through November 8th -- and even then, who knows. Recounts happen.

You might want to stock up on coffee. Or energy drinks. Because you can't call voters, knock on doors, or click links like this and chip in $5 or $10 if you're sleeping.
It's immeasurably important that we beat Republicans this year. If we want the next Supreme Court justice to respect a woman's right to choose, or to have our priorities heard in the next four years, we NEED to get to work now.

If there's one thing Team Franken has learned over the years, it's that grassroots organizing is the best way to win elections. We're the best at it -- and we need to be the best now.

By midnight tomorrow, we need to reach $48,000. I know we can do it -- we've done it before. Please, if you can, make a contribution.

Thanks.

-Al

P.S.: In case you missed the last three links, I'm giving you one more. Now, really -- click here and make a contribution.