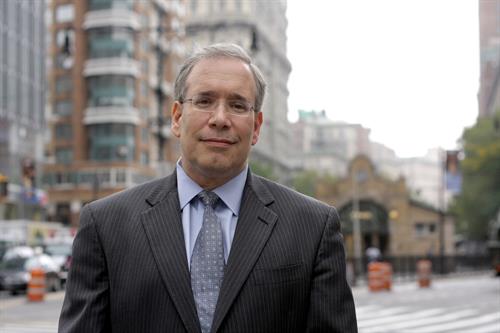 COMPTROLLER STRINGER DEMANDS DEPARTMENT OF BUILDINGS TAKE IMMEDIATE ACTION ON CRANE AND WORKSITE SAFETY
Five years after receiving a scathing report to dramatically improve crane safety, the New York City Department of Buildings failed to implement dozens of vital recommendations, according to a
2014 audit report
and
November 2015 follow up
released today by New York City Comptroller Scott M. Stringer.
"Crane safety is a crisis, but the City has not treated it like one," Comptroller Stringer said. "There have been at least four significant crane collapses in New York City in just the past two and half years and yet dangerous, life-threatening conditions still exist. When cranes collapse, it shakes everyone's confidence that we live in a City where people can feel safe and build their families and businesses."
The Comptroller's 2014 audit examined whether the Department of Buildings implemented the actions recommended in the $5.8 million High Risk Construction Oversight (HRCO) study, a report that the agency commissioned in July 2008 to improve worksite safety at construction sites. Additionally, the audit sought to determine whether recommendations were implemented in the timeframes stated by DOB in a follow up document known as the HRCO Implementation Milestones.
The audit found that more than four years after preparation of the report, DOB either failed to implement or failed to provide adequate proof that recommendations had been properly implemented. The audit found that:
Only 8 of 65 (12 percent) safety recommendations had been fully implemented;
17 of 65 (26 percent) had been partially implemented, including:

Ensuring that rigging safety was effectively enforced.

18 of 65 (28 percent) were in progress, including:

Requiring crane owners to maintain records to allow DOB to audit repairs and maintenance records; and
Investigating all accidents using a standard protocol.

22 of the 65 (34 percent) had not been implemented or properly documented, including:

Using black boxes to record data on crane operations;
Adequacy of the measures to ensure that bolted connections are checked regularly;
Making sure that technical advisors were on site during crane assembly and dismantling;
Tracking mobile cranes throughout the City; and
Requiring on-site meetings during critical stages of crane assembly.

In addition, serious weaknesses in the department's oversight of the way it implements safety recommendations were found.
The Comptroller's office urged DOB to set up an effective oversight and tracking system to implement the HRCO report's specific recommendations.
According to a November 2015 follow up report submitted to the Comptroller's Office by DOB, the agency claimed to have begun to address the audit's recommendations. However, in doing so, DOB acknowledged it would still not implement all of the HRCO's report recommendations. For example, one critical recommendation – that contractors and inspectors walk through building sites before construction – was not followed because it would "slow the construction process significantly."
"This audit found an agency in disarray, failing to keep up with 21st century safety and technology. The bottom line is that the City spent millions on a report to improve safety but then lost interest in fully implementing its critical recommendations. This report, and every major crane accident afterward, should be a wake-up call, but DOB keeps sleeping on the job. We are going to keep demanding answers from DOB because every New Yorker deserves to feel safe on our streets," Stringer said.
Background
At any one time there are about 300 large cranes operational in New York City. They are regulated and inspected by a specialized unit within the DOB.
In a given year, the Department of Buildings (DOB) will issue scores of violations. For instance in 2009, DOB inspectors issued violations to 189 cranes operating in New York City.
While there are many different types of cranes, there have been a number of high profile collapses or accidents in the last 10 years:
- See more at: http://comptroller.nyc.gov/newsroom/comptroller-stringer-demands-department-of-buildings-take-immediate-action-on-crane-and-worksite-safety/#sthash.Nqz6U7Wr.dpuf