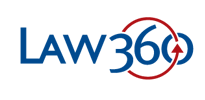 New Suit Claims Airbnb Breaks NY Real Estate Broker Laws
By Matthew Perlman

Law360, New York (February 12, 2016, 1:23 PM ET) ­­ Airbnb Inc. was hit with a proposed class action in New York federal court on Thursday, alleging that the short­-term rental site is breaking state law by operating without a real estate broker's license in New York.
Francesco Plazza, an Airbnb Inc. host, and Sylvie Naude, who used the site both as a host and a guest, filed the suit on behalf of all Airbnb users who have listed or rented properties in New York state over the last six years. They said that Airbnb's activities qualify it as a real estate broker under New York Real Property Law, but that the company does not currently have and never obtained the license required to operate as a broker in the state.
"What may seem a novel and convenient enterprise is, at bottom, entirely illegal," the complaint said.
According to the complaint, Airbnb facilitates, controls and processes payments for rentals through its website, after listing and advertising the properties for its members. For its trouble, Airbnb charges hosts a 3 percent commission on all rentals completed through the site, and guests a commission of between 6 and 12 percent, although the exact commission charged to the guests is not known, the members said.
According to the complaint, Airbnb made nearly $300 million in revenue in 2014 on rentals in New York City alone.
"Despite such real estate broker services and status, Airbnb has never had a New York real estate broker's license," the complaint said.
Users of Airbnb agree to allow the company to act as an escrow agent as well as the authority through which all disputes are resolved, the complaint said. They also must sign a mandatory 86­-page adhesion contract in order to use the service, according to the complaint, "effectively requiring Airbnb to act as the lawyer for all members."
In addition, Airbnb does not execute or ask its members to execute a disclosure form that is required of real estate brokers by the New York State Department of State, which is intended to protect tenants and landlords, the complaint said.
Penalties for brokers working without a license include the refund of all commissions collected and an additional penalty equal to 400 percent of those commissions, according to the complaint.
The complaint also said that Airbnb engages in deceptive business practices by not informing its users that it operates as an unlicensed real estate broker and unlawfully collects fees. The suit also includes claims for fraud and unjust enrichment.
An attorney for Plazza and Naude, Lucas Ferrara of Newman Ferrara LLP, said that the suit is likely the first of its kind, and could prove to be very significant, considering the penalties outlined for unlicensed brokers.
"We believe this to be the first case to accuse Airbnb of engaging in unlicensed real estate brokerage activity, in violation of New York law," Ferrara said. "And as you can see from the allegations of our complaint, if a court agrees with our arguments, the company's exposure will be quite significant."
Nick Papas, an Airbnb spokesman, told Law360 on Friday that the suit should be dismissed.
"The claims in this lawsuit have no merit and we are confident that the case will be dismissed," Papas said.
Plazza and Naude are represented by Lucas A. Ferrara and Jeffrey M. Norton of Newman Ferrara LLP, and Kent L. Gubrud.
Counsel information for Airbnb was not immediately available on Friday.
The case is Plazza et al. v. Airbnb Inc., case number 1:16­-cv-­01085, in the U.S. District Court for the Southern District of New York.
­­
--Editing by Stephen Berg.