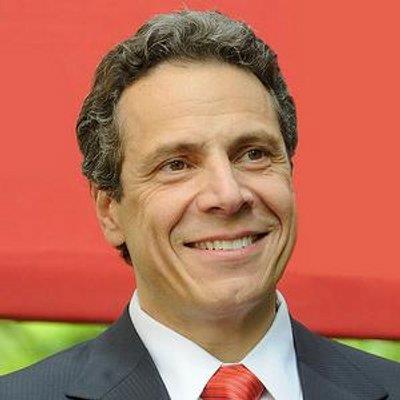 A.G. Schneiderman And Chief Enforcement Counsel Sugarman Announce The Arraignment Of Niagara Falls City Councilman For Failure To File Campaign Finance Reports
During His 2015 Candidacy In Niagara Falls, Walker Failed To File Several BOE Disclosure Reports Regarding His Campaign's Financial Activity
Schneiderman: Those Sworn To Uphold The Law Will Face Consequences For Not Obeying It
Attorney General Eric T. Schneiderman and Chief Enforcement Counsel Risa Sugarman recently announced the arraignment of Niagara Falls City Councilman Charles Walker on charges that he allegedly failed to file campaign finance disclosure reports with the New York State Board of Elections. He was charged after an investigation revealed Mr. Walker's failure to disclose his campaign's financial activity as required by New York State Election Law during 2014 and 2015. Under New York State Election Law, candidates are required to file periodic financial disclosure reports in order to maintain transparency in the election process by accurately disclosing their expenditures and contributions.
"Campaign finance laws exist for a reason – to protect voters and keep our democratic process honest and transparent," Attorney General Schneiderman said. "Today's charges send the message that elected officials will be held accountable if they fail to obey the very laws they are sworn to uphold."
A complaint filed in Albany City Court charges Mr. Walker with four counts of the Class A misdemeanor of Knowingly and Willfully Failing to File Statements, in violation of Election Law § 14-126(4). The two counts in the complaint relate to two separate campaign finance disclosure reports that were required to be filed with the New York State Board of Elections in 2015. If convicted, Mr. Walker faces up to one year in jail for each count.
"Campaign finance disclosure ensures New Yorkers have confidence that their elected officials are serving them honestly and with transparency," said Risa Sugarman, Chief Enforcement Counsel for the New York State Board of Elections. "The public has the right to know who contributes to campaigns and how candidates spend those contributions. We will continue to work together with our law enforcement partners, including the attorney general, to assure New Yorkers that violations of the public trust do not go unpunished."
Mr. Walker was arraigned in Albany City Court before the Hon. Judge Kretser, whereupon he was released on his own recognizance.
The investigation was handled by Investigator Brian Ross and Supervising Investigator Richard Doyle and Matthew Croghan, Associate Forensic Auditor, who is supervised by Edward J. Keegan, Chief Auditor. The Attorney General's Investigations Bureau is led by Chief Investigator Dominick Zarrella, who is assisted by Deputy Chief Antoine Karam.
Assistant Attorney General Daniel Bajger of the Public Integrity Bureau is prosecuting the case with assistance from Legal Support Analyst Casey Lasda under the supervision of Bureau Chief Daniel Cort and Deputy Bureau Chief Stacy Aronowitz.
The joint investigation was conducted with the New York State Board of Elections. The charges are merely accusations, and the defendant is presumed innocent unless and until proven guilty in a court of law.