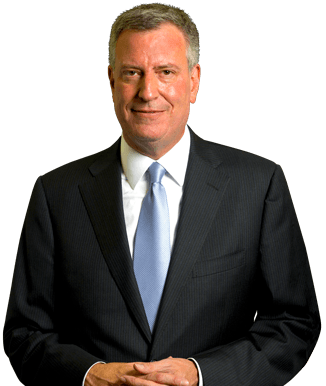 Lucas -
Before the ball drops at midnight, I wanted to write a quick note to say thank you. Crime in New York City is at record lows, jobs are at record highs, and we are doing more to fight income inequality than ever before.
That kind of success is only possible when everyone comes together to do their part. So thank you.
Of course, there are plenty of powerful interests who want to try to take us backward and defeat us in 2017. The same ones who fought against universal pre-K, opposed paid sick leave, and can't wait for Donald Trump to take office.
So I need to ask you something before midnight tonight. Can I count on you to help us hit our year end fundraising goals so that we're ready for anything they throw our way in the year ahead?
Make a $175 contribution to our campaign to help us hit our fundraising goals ahead of tonight's midnight deadline. As a New York City resident, any contribution you make today up to $175 is matched six to one.
The vast majority of contributions to our campaign come from lots of New York City residents giving small amounts of money. That's something we can all be very proud of. Thank you in advance for adding one more donation before midnight tonight.
Happy New Year,
Bill de Blasio
Mayor, New York City