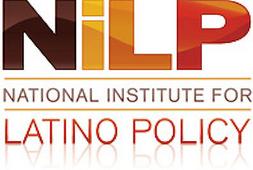 Latino Opinion Leaders Survey on he Presidential Election and the Media
The NiLP Report
The deadline for submission is Monday, August 22, 2016 at 5pm (EST)
With the Presidential election just months away and the campaigns heating up, we thought it would be interesting to see how Latino opinion leaders viewed the candidates and the issues involved. With the assistance of political scientist Jessica L. Lavariega Monforti of Pace University we ask about the prospects and your expectations of the presidential candidates.
Because of the important role that the media plays in this process we reached out to media expert, Federico Subvervi, and media advocate. attorney Jessica Gonzalez of the National Hispanic Media Coalition, to explore media usage by the Latino opinion leaders and their take on the state of anti-Latino hate speech.
We look forward in your participation in this survey. Please note that your responses will be totally anonymous --- even we at NiLP will not have information that can identify you.
The deadline for submission is Monday, August 22, 2016 at 5pm (EST)
Un abrazo,
Angelo Falcón
President
National Institute for Latino Policy (NiLP)
_______________________________________________________________________________________________________
The NiLP Report on Latino Policy & Politics is an online information service provided by the National Institute for Latino Policy. For further information, visit www.latinopolicy. org. Send comments to editor@latinopolicy.org.