Thursday, October 1, 2015
5:30 – 7:30 p.m.
Reception to Follow
About the Program
Recent years have seen numerous exonerations of persons who were convicted based on confessions elicited by deceptive or manipulative police interrogations. Yet, courts in the United States continue to condone these tactics. Other countries have long banned deceptive interrogation tactics as unethical and unreliable, using instead a method of investigative interviewing known by the acronym PEACE. The Brooklyn Law School Center for the Study of Law, Language and Cognition will bring together experts in the field to explore this issue from legal and psychological perspectives.
Presenters
Saul Kassin, Distinguished Professor of Psychology at John Jay College of Criminal Justice, is a leading expert in false confessions. He will explain how police interrogation in North America for the last 50 years has been based on the Reid Technique, which presumes the suspect's guilt and deploys a set of tactics that are highly effective in producing confessions—whether or not the suspect is guilty.

Brent Snook, Professor of Psychology, Memorial University of Newfoundland, and Inspector Todd Barron of the Royal Newfoundland Constabulary have trained numerous police forces throughout Canada in the use of the PEACE model . They will explain how PEACE works in practice and why it produces more reliable information than an interrogation focused on inducing a self-inculpatory statement.

Moderator
Glenn Garber, Founder and Director of The Exoneration Initiative, an organization providing free legal assistance to wrongfully convicted defendants in New York. He is Adjunct Professor of Law at Brooklyn Law School, where he teaches a seminar on wrongful convictions and directs the BLS/EXI Innocence Clinic.
Location:
Brooklyn Law School
Subotnick Center
250 Joralemon Street
Brooklyn, NY
CLE Credit Offered
The program provides two (2) CLE credits in the State of New York. Partial credit is not available. The credits are transitional and non-transitional and the category is Ethics.
Registration
Register at www.brooklaw.edu/cognition-roundtable by September 24. The program is free of charge for faculty and students, as well as for graduates who are members of the 2015-16 BLS Alumni Association or the 1901 Society. The fee for all others to attend is $40. Our financial aid policy is available at www.brooklaw.edu/financialaidcle.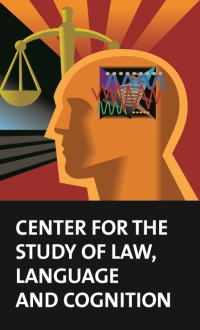 Brooklyn Law School
250 Joralemon Street
Brooklyn, NY 11201

T: 718-780-7966
F: 718-625-5242
E: events@brooklaw.edu