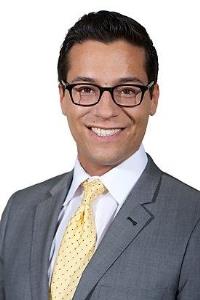 Newman Ferrara is pleased to announce that Ricardo M. Vera has been named a partner of the firm.
Ricardo is a member of the firm's real-estate and commercial-litigation group, representing clients in a wide array of disputes involving landlords and tenants, cooperatives and condominiums, real-estate development and acquisition, foreclosures, leasing and rent regulation.
He was recently identified as a "Rising Star" by Super Lawyers Magazine--which publishes an exclusive list of the top 2.5% of the New York Metropolitan area's lawyers.