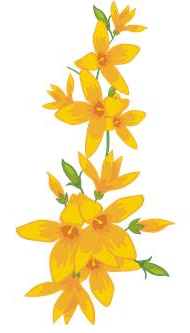 Ali Chamois sued Mark Gargiulo, after the latter removed forsythia bushes that were supposedly on Chamois's property.
Because they both submitted surveys which showed the plants on their respective parcels, the Justice Court of the Town of Chester dismissed the case.
On appeal, the Appellate Term, Second Department, refused to disturb the outcome since the dismissal had been based on a "fair interpretation of the evidence," and trial courts are typically given "substantial deference" when it comes to evaluating testimony and making credibility assessments.
Who weeps for the forsythia?
To view a copy of the Appellate Term's decision, please use this link: Chamois v Gargiulo