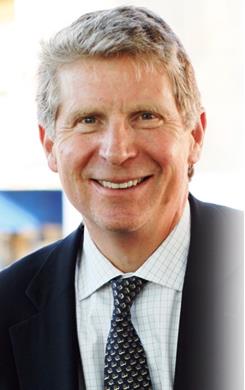 DA VANCE: JURY FINDS SERGEY ALEYNIKOV GUILTY AT TRIAL OF UNLAWFUL USE OF SECRET SCIENTIFIC MATERIAL
Manhattan District Attorney Cyrus R. Vance, Jr., recently announced the trial conviction of SERGEY ALEYNIKOV, 45, a computer programmer, for intending to appropriate portions of his employer's confidential and proprietary computer code. The defendant was found guilty by a jury in New York State Supreme Court of Unlawful Use of Secret Scientific Material.
"New York City is a place where intellectual property is protected by law," said District Attorney Vance. "By allowing individuals, corporations, and government entities to safeguard valuable information, we are encouraging and supporting the research, innovation, and entrepreneurship that is so important to our City in an increasingly competitive digital and global market. As today's verdict demonstrates, the misappropriation of proprietary information is a crime, and my Office will continue to pursue these cases to ensure the integrity and fairness of our marketplaces."
As proven at trial, between 2007 and 2009, ALEYNIKOV was employed by Goldman Sachs, an investment banking firm headquartered in Manhattan, to maintain and develop the firm's automated trading platform by writing computer code for parts of the system. After two years with Goldman Sachs, in April 2009, ALEYNIKOV accepted a position at another financial firm in Chicago with the expectation of building an entirely new trading platform for his future employer. In advance of his last day at Goldman Sachs and on at least one occasion, the defendant then made copies of several thousand files related to important parts of the firm's automated trading system, transferring the prized, proprietary information off the firm's servers and out of the network. In an attempt to cover his actions, ALEYNIKOV entered a series of commands to erase any history of the transfer.
In a separate case in February, KANG GAO pleaded guilty to Unlawful Duplication of Computer Related Material for illegal accessing and duplicating of proprietary and highly confidential information. Additionally, in 2014, JASON VUU and his co-defendants pleaded guilty to various charges related to their indictment on charges of copying and taking proprietary trading strategy files from a Manhattan financial trading company.
Assistant District Attorney Daniel Holmes and Assistant District Attorneys Jeremy Glickman and Elizabeth Roper, Deputy Chiefs of the Cybercrime and Identity Theft Bureau, prosecuted the ALEYNIKOV case, with the assistance of Assistant District Attorney Tracy Conn, Deputy Chief of the Cybercrime and Identity Theft Bureau, under the supervision of Brenda Fischer, Chief of the Cybercrime and Identity Theft Bureau, Kenn Kern, Chief of Staff to the Investigation Division, and Executive Assistant District Attorney David Szuchman, Chief of the Investigation Division.
Defendant Information:
SERGEY ALEYNIKOV, D.O.B. 2/6/1970
Essex, NJ
Convicted:
Unlawful Use of Secret Scientific Material, a class E felony, 1 count