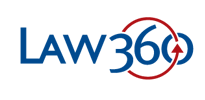 Court Won't Reconsider Zynga's Bid To Toss IPO Suit
By Maya Rajamani
Law360, New York (April 29, 2015, 6:17 PM ET) --
Zynga Inc.'s second attempt to extricate itself from its legal troubles failed on Tuesday, as a California federal judge denied the company's request to reconsider its motion to dismiss a consolidated class action brought by investors who claim Zynga misled them amid its 2011 initial public offering.
Calling the social-media game maker's arguments for reconsideration "unpersuasive," U.S. District Judge Jeffrey S. White ruled that the investors adequately proved that the company's misconduct lost them money in their original claim, reaffirming investors' claims that the company was simply rehashing discredited arguments.
The class action, filed in 2012 by shareholder David Fee, claimed that Zynga misled investors about the company's business prospects at the time of its 2011IPO, as well as its secondary offering in 2012. Investors said Zynga's leadership, including co-founder Mark Pincus, former Chief Financial Officer David M. Wehner and former Chief Operating Officer John Schappert, concealed the fact that the company's launch of its new Web games was delayed and misrepresented its booking numbers, which investors did not realize were fully dependent on Facebook's online gaming platform.
Investors also claimed the company promised they would see long-term growth in 2012 thanks to investments in international market development, mobile games and technology infrastructure. That growth failed to happen, and investors say they lost money when Zynga's stock took a dive in 2012, plummeting more than 37 percent in one day, down from a close of $5.08 per share on July 25 to $3.18 on July 26. This was the result of an artificially inflated stock price, the investors say.
When Zynga went public in December 2011, it offered its stocks at $11 a share, with a market valuation of $10 billion.
Shareholders of Zynga, which develops online social games including FarmVille, Mafia Wars and Words with Friends, said that before that stock dive, the company unloaded over half a billion dollars of personally held stock in a second offering in April.
Judge White previously rejected a motion to dismiss by Zynga in March, stating at that time that Zynga's shareholders' claims regarding the falsity and materiality of the company's statements could be supported.
He also dismissed an earlier version of the consolidated class action in February 2014, allowing the plaintiffs a chance to amend their suit. They then trimmed down their suit significantly by dropping certain defendants, shortening the class period, abandoning all claims they had raised under the Securities Act of 1933, and tossing references to certain confidential witnesses, according to court documents.
Fee is represented by Nicole Lavallee, Joseph J. Tabacco Jr., Victor S. Elias and Kristin Moody of Berman DeValerio and Jeffrey Norton and Courtney Chenette of Newman Ferrara LLP.
Zynga is represented by Jordan Eth, Anna Erickson White and Kevin A. Calia of Morrison & Foerster LLP.
The consolidated case In re: Zynga Inc. Securities Litigation, case number 4:12-cv-04007, in the U.S. District Court of the Northern District of California.
--Additional reporting By Tom Zink and Linda Chime. Editing: Kat Laskowski