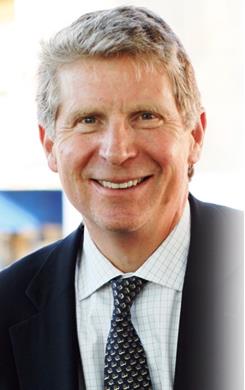 DA VANCE WARNS INDIVIDUALS SEEKING IMMIGRATION ASSISTANCE TO BE WARY OF SCAMS DURING DELAY IN EXECUTIVE ACTION ON IMMIGRATION RELIEF PROGRAMS
DA Also Offers Tips on How Immigrants Can Protect Themselves from Fraud
Manhattan District Attorney, Cyrus R. Vance, Jr., has counseled individuals seeking legal assistance with immigration matters to take precautions against scam artists who may attempt to take advantage of victims with incorrect, misleading, or false information, particularly during the delay in President Obama's executive action on immigration relief programs.
"One of the most common complaints my Office receives relates to individuals who pretend to be licensed attorneys or immigration service providers," said District Attorney Vance. "In fact, many of these so-called 'experts' have no qualifications whatsoever, and often file false or erroneous documents—and sometimes nothing at all—after stealing thousands of dollars from their unsuspecting victims. Anyone who believes that he or she may have been the victim of fraud is encouraged to call my Office's Immigrant Affairs Unit hotline at 212-335-3600, regardless of immigration status."
Executive Director of the New York Immigration Coalition Steven Choi stated: "As always when immigration policy is being debated in Courts, in Congress and in headlines across the country, scams by those who seek to take advantage of immigrants rise in numbers and in audacity. Although we have been temporarily delayed, we continue to prepare for the roll out of the President's executive actions on immigration. At the same time, ensuring that immigrant New Yorkers do not fall victim to unscrupulous providers remains a topmost concern for our communities. We thank District Attorney Vance and his team of prosecutors for their continued commitment and efforts fighting back against immigration services fraud, and are proud to count them as one of our partners and champions."
As noted by the New York Immigration Coalition, due a federal court order delaying President Obama's executive action on immigration relief programs, the government will not begin accepting requests for Deferred Action for Parents of Americans and Lawful Permanent Residents and Deferred Action for Childhood Arrivals until later this year. Scam artists, however, may take advantage of the delay to confuse immigrant victims, defraud them, and imperil their ability to stay and work in the U.S.
Individuals are encouraged to be wary of scams and seek advice from accredited individuals, whether they are renewing a Green Card, applying for naturalization or citizenship, or seeking assistance with legal forms. For individuals interested in submitting related applications, DA Vance offered the following tips to safeguard against fraud and scam artists:
• Make sure a potential provider or attorney is qualified to handle immigration matters: Only certain lawyers and representatives accredited by the Board of Immigration Appeals (BIA) can provide representation, legal advice, and assistance with immigration matters, and anyone providing immigration services must also comply with strict rules governing contracts and advertising.
o To confirm whether an individual is a licensed attorney, contact the New York State Unified Court System, Attorney Registration Unit, at 212-428-2800 or visit the following website: http://iapps.courts.state.ny.us/attorney/AttorneySearch
o For a list of the organizations that are recognized and the representatives that are accredited by the BIA, visit the following website: www.usdoj.gov/eoir
• Do not sign blank documents or paperwork that has not been fully explained.
• Obtain a written contract detailing the fees and services to be provided, and ask for written receipts for any funds paid. If possible, pay for service with checks or money orders, which are more secure forms of payment than cash.
• Make and maintain copies of all forms and documents sent and received for services.
People and business who are NOT authorized to provide legal advice concerning immigration matters include immigration consultants, travel agencies, notary publics, and tax preparation business. If an individual feels that he or she may have been the victim of a scam, he or she is encouraged to call the Immigrant Affairs Unit hotline at 212-335-3600.
Recent immigration fraud cases prosecuted by the District Attorney's Office include Martin Mannert, who pleaded guilty to Scheme to Defraud in the First Degree and Prohibited Conduct by an Immigration Assistance Service for falsely representing himself as someone qualified to assist with applications for benefits such as work authorization and stealing thousands of dollars from his victims, as well as Jorge Molina, who also stole thousands of dollars from victims who were falsely told that the defendant could help them gain immigration status to the U.S.