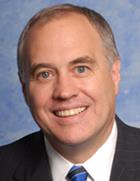 DiNapoli: Finger Lakes Group Homes Overpaid for Food and Supplies, Wasting Taxpayer Money
The state's Office for People with Developmental Disabilities' Finger Lakes Developmental Disabilities Service Office (DDSO) skirted state procurement laws for more than 1,400 purchases worth more than $1 million, gave one vendor an unfair advantage in obtaining the state's business and overpaid for hundreds of household items, according to an audit recently released by State Comptroller Thomas P. DiNapoli.
"The state's procurement process is intended to ensure fair competition, guard against favoritism, and protect taxpayers," DiNapoli said. "By failing to follow the state's procurement requirements, Finger Lakes DDSO wasted taxpayer dollars and gave an unfair advantage to one vendor. This cannot continue, and our recommendations should be implemented immediately."
The Finger Lakes DDSO is responsible for coordinating services for approximately 1,500 persons with developmental disabilities living in 150 group homes across eight counties. Employees at each group home routinely purchase food and household items necessary to keep the homes operational.
The DDSO purchased food and household items through a centralized contract with Palmer Distributing until the contract expired in June 2012. Thereafter, the DDSO should have purchased items that met their needs first from preferred sources (which are established in state law), then from other centralized contracts, and, last, through a formal competitive process to ensure a fair procurement.
Instead, the DDSO allowed group homes to purchase groceries and household items from local retailers and, six months later, from Finger Lakes Home Supply (Home Supply) without competitive bidding. In addition, the DDSO avoided obtaining approval from the Comptroller's office for purchases in excess of $50,000 because they applied the agency's discretionary spending authority on a home-by-home basis rather than to the entire agency as required.
Home Supply invoices dated from June 2013 to June 2014 showed that the DDSO could have purchased more than 300 of the 375 items from preferred sources or from another centralized contract vendor, as it should have.
Finally, auditors compared the prices the DDSO paid Home Supply to prices offered for the same or similar items available from preferred source vendors, another state centralized vendor, and another retailer. The prices the DDSO paid Home Supply were well above what the other vendors charged. For example:
Laundry detergent that cost $56.16 at Home Supply, only cost $21.44 from a centralized contract vendor;
Lasagna that cost $22.55 at Home Supply, cost just $8.99 at another local retailer; and
Elbow pasta that cost $28.18 at Home Supply cost $15.29 from a preferred source vendor.
Auditors identified 303 identical items that were sold by both Palmer Distributing and Home Supply; however, Home Supply charged the DDSO nearly 30 percent more for the items. Home Supply was founded in January 2013 and is owned and operated by a former Palmer employee who is a relative of the owner of Palmer Distributing.
DiNapoli recommended the DDSO follow state procurement requirements when purchasing food and household items to ensure a competitive process and reasonable pricing.
OPWDD officials agreed with the audit's recommendations and said they will remind all regional business offices of state procurement laws. See the Finger Lakes DDSO procurement card report or go to: http://www.osc.state.ny.us/audits/allaudits/bseaudits/bse20150612.pdf or go to: or go to: or go to: or go to: