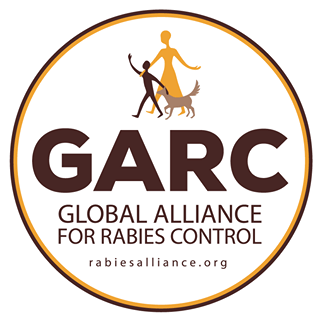 WHO says the international community must do more to take action against rabies
Global Alliance for Rabies Control
A new report from the World Health Organisation urges the global community to accelerate action against rabies and other neglected zoonotic diseases.
The WHO report - 'The Control of Neglected Zoonotic Diseases: from advocacy to action' - says rabies can be eliminated through existing knowledge and tools. It urges accelerated action by the global community.
The study says that achieving a world free from dog-mediated human rabies in just 15 years is possible because of existing management tools - but only if there is increased investment.
The Global Alliance for Rabies Control (GARC) has welcomed the report. Dr Louise Taylor, GARC spokesperson, said "This report demonstrates that rabies elimination is possible through mass dog vaccination. It clearly shows that expanding the application of existing technologies could help more people at risk of rabies, and other neglected zoonotic diseases and also that further commitment of the international community to work together is needed to support these efforts."
The WHO Report says, "It is time to validate integrated and cost-effective programmes so that strategies can be evaluated and validated in order to reduce human suffering and loss to income and to attain WHO (Neglected Tropical Disease) roadmap targets".
WHO's 2012 Roadmap on accelerating work to overcome the global impact of neglected tropical diseases and Resolution WHA66.12 adopted by the World Health Assembly in May 2013 have enhanced the visibility of neglected diseases with zoonotic components - notably rabies, cysticercosis, echinococcosis, human African trypanosomiasis, foodborne trematodiases and leishmaniasis.