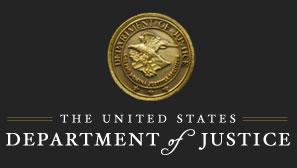 Peruvian Man Sentenced for Defrauding and Extorting Spanish-Speaking U.S. Residents through Fraudulent Call Centers
A Peruvian man charged with running an operation that threatened and defrauded Spanish-speaking U.S. residents was sentenced this week to more than 17 years in prison in federal district court in Miami, the Department of Justice and U.S. Postal Inspection Service (USPIS) announced.
Juan Alejandro Rodriguez Cuya, 35, was sentenced to serve 210 months in federal prison to be followed by three years of supervised release for his operation of Angeluz Florida Corporation and call centers in Peru that lied to and threatened Spanish-speaking victims into paying fraudulent settlements for nonexistent debts. In addition to his prison sentence, Rodriguez Cuya was ordered to forfeit assets.
In October 2014, Rodriguez Cuya was convicted by a jury after less than two hours of deliberation following a two-week trial before U.S. District Court Judge Patricia A. Seitz. The 26 charges against him included conspiracy, mail fraud, wire fraud and attempted extortion. His mother, Maria Luzula, pleaded guilty to all counts against her midway through trial and on Dec. 18, 2014, was sentenced to serve 165 months in prison.
"The victims of this case tell horrible stories of false threats made against them – threats of seized property, arrest and sometimes even deportation," said Acting Assistant Attorney General Joyce R. Branda for the Justice Department's Civil Division. "The Justice Department will be particularly vigilant in cases such as this, in which individuals target and exploit specific populations."
According to evidence presented at trial, the defendants' employees in Peru used Internet-based telephone calls to threaten Spanish-speaking victims in the United States. The Peruvian callers falsely accused the victims of having failed to accept delivery of certain products and claimed that the victims owed thousands of dollars in fines and that lawsuits would be brought against them. In reality, the victims had never ordered these products and nothing had been delivered.
Additional evidence at trial established that the call center employees claimed that the consumers could resolve the fines if they immediately paid a "settlement fee." Consumers who contested these settlement fees were told that failure to pay could lead to arrest, deportation or seizure of property. Thousands of victims succumbed to these threats and paid fees that they did not owe.
Victims who testified at trial spoke of how anxious the calls made them. The victims were so afraid of the threats that they paid fees they simply could not afford. At sentencing, victims told the judge that they have lost trust in people and that they still become nervous when their phones ring. Also at sentencing, a victim told the judge that, like many other people, she came to this country for opportunity and a better life, but the crime made her feel she was not in the United States. It made her feel assaulted without any recourse.
"Consumer fraud that targets a specific population is shameful," said U.S. Attorney Wilfredo A. Ferrer for the Southern District of Florida. "In this case, the defendants targeted Spanish-speaking consumers and falsely threatened them with arrest, deportation, forfeiture of property or harm to their credit scores when the consumers refused to settle claims for products that were not delivered or ordered. Such tactics are intolerable. The U.S. Attorney's Office is committed and stands united with the Department of Justice's Civil Division Consumer Protection Branch to protect our consumers from fraud."
"The USPIS will continue to aggressively investigate and go after those who defraud citizens of their hard earned money through the use of threats and other abusive tactics," said Postal Inspector in Charge Ronald Verrochio of the USPIS Miami Division.
Acting Assistant Attorney General Branda commended the USPIS for its investigative efforts and thanked the U.S. Attorney's Office for the Southern District of Florida for their contributions to the case. The case was prosecuted by Trial Attorney Phil Toomajian and Assistant Director Richard Goldberg of the Civil Division's Consumer Protection Branch.