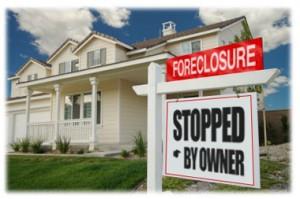 While their home was in foreclosure, Galina & John attempted to negotiate with their lender, but the bank ultimately refused to consider a reduction in the mortgage principal (and also delayed the production of some important documents).
In response, the Suffolk County Supreme Court awarded the couple "exemplary damages" in the sum of $200,000--effectively reducing their mortgage--because the bank had allegedly acted in "bad faith."
On appeal, the Appellate Division, Second Division, thought the lower court had exceeded its authority (because Galina & John never requested the relief that had been awarded), and that the bank had been denied "due process" because it wasn't given advance notice of what the court was contemplating.
The AD2 also didn't think the lender and its attorneys had acted in a sanctionable fashion because they had consistently noted that it was unlikely there would be an agreement to a reduction. In any event, since the financial institution wasn't legally required to accept the couple's offer, the rejection couldn't be construed as "bad faith."
"You can't always get what you want …."
To view a copy of the Appellate Division's decision, please use this link: Bank of Am. v. Lucido