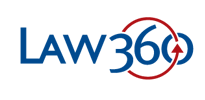 Class Plaintiff Blasts Zynga's Bid To Toss IPO Suit
By Tom Zanki
Law360, New York (April 27, 2015, 5:45 PM ET) -
The lead plaintiff in a class action alleging Zynga Inc. misled investors amid its initial public offering urged a California federal judge Friday not to reconsider the company's failed motion for dismissal, claiming the social media game-maker is rehashing discredited arguments.
The company sought permission April 21 to file a motion for reconsideration on grounds the complaint has not pled with particularity that Zynga's statements regarding its bookings or about a Facebook platform change were misleading. Zynga's motion for leave also claimed the plaintiff for the consolidated class action has not pled loss causation with specificity - arguments that shareholder David Fee claims the court has already considered and rejected.
"Defendants' true objections is not that the court overlooked these arguments, but that the court was not convinced by them," Fee's attorneys wrote. "Indeed, in its motion for leave, defendants simply regurgitate their earlier arguments regarding declining bookings and the Facebook change."
Zynga counsel could not immediately be reached Monday.
The suit alleges that Zynga deliberately misled investors about its business prospects in connection with its 2011 IPO and a subsequent secondary offering. In rejecting the company's bid to dismiss the case last month, U.S. District Judge Jeffrey S. White ruled that the plaintiffs sufficiently alleged that Zynga and some of its directors duped investors- who sustained losses after Zynga's stock tanked in mid-2012- by making material misrepresentations or concealing information on the company's booking numbers and on an upcoming platform change at Facebook that they knew would hurt Zynga's social-media gaming business.
The consolidated class action alleges that Zynga and its highest-ranking executives, including Co-Founder Mark Pincus, former Chief Financial Officer David M. Wehner, and former Chief Operating Officer John Schappert artificially inflated Zynga's stock price by misleading investors about Zynga's core business metrics.
The suit, first filed in 2012, accused Zynga's top brass of hiding the fact that the company was facing substantial delays in launching new web games and its revenue and bookings were entirely dependent on Facebook's online gaming platform. Meanwhile, they deceptively touted significant 2011 investments in international market development, mobile games and technology infrastructure, saying they would drive long-term growth in the latter half of 2012 that did not materialize, according to court documents.
Those select Zynga insiders also unloaded over half a billion dollars of personally held stock in a secondary offering in April, just three months before reporting disastrous financial results in 2012 that subsequently sent Zynga's stock price plummeting to less than $3 a share, according to court documents.
Judge White had dismissed an earlier version of the consolidated class action in February 2014, allowing the plaintiffs a chance to amend their suit. They then trimmed down their suit significantly by dropping certain defendants, shortening the class period, abandoning all claims they had raised under the Securities Act of 1933 and tossing references to certain confidential witnesses, according to court documents.
San Francisco-based Zynga develops online social games such as FarmVille, Mafia Wars and Words With Friends that are available on mobile platforms and social networks such as Facebook. It went public in December 2011 with a market valuation of $10 billion, opening trading at $11 a share.
Fee is represented by Nicole Lavallee, Joseph J. Tabacco Jr., Victor S. Elias and Kristin Moody of Berman Devalerio and Jeffrey Norton and Courtney Chenette of Newman Ferrara LLP.
Zynga is represented by Jordan Eth, Anna Erickson White and Kevin A. Calia of Morrison & Foerster LLP.
The consolidated case In Re Zynga Inc. Securities Litigation, case number 4:12-cv-04007, in the U.S. District Court of the Northern District of California.
-Additional reporting by Linda Chiem. Editing by Ben Guilfoy.