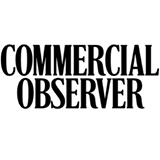 Caerus' $38.2M Murray Hill Building Purchase Stymied
Last summer, Caerus Group signed a $38.2 million contract to purchase the Zionist Organization of America's headquarters in Midtown East, but legal issues have been holding up the deal.
Caerus Group filed a lawsuit in connection with its pending purchase of 4 East 34th Street between Madison and Fifth Avenues because Leo Tsimmer's firm thinks "ZOA might be unable to deliver clean title as a result of a 'right of first offer' previous[ly] granted to one of ZOA's long-term tenants, B. Boman & Co." B. Boman & Co. is the parent company of women's clothing retailer Bolton's.
"We want to close the sale," said Robert Weigel of law firm Gibson, Dunn & Crutcher, one of Caerus Group's attorneys. "My client has a signed contract to purchase the bulding and intends to enforce his rights against ZOA and anyone else that intends to interfere with that contract, including Boman."
At the time the deal was negotiated, Boman's lease had expired several months prior, on Jan. 31, 2014, but Bolton's remained at the five-story, 29,162-square-foot building on a month-to-month basis through this past fall.
According to the March New York Supreme Court lawsuit, the non-profit organization said it would get a waiver from Boman that "would confirm that it had released any purported right of first offer," which Caerus accepted. The contract included a promise to furnish the waiver, but ZOA allegedly did not talk to Boman about the issue and did not produce a waiver.
The suit is intended to compel ZOA to "honor its agreement, procure the waiver and close the sale of the property," the suit indicates.
"ZOA's refusal to deliver a waiver from Boman is what's holding up the deal," Mr. Weigel said.
After filing the suit, Caerus Group filed a lis pendens against the 1910 property "to put the world on notice about our claim," Mr. Weigel added.
Meanwhile, on Oct. 3, 2014, Boman initiated litigiation alleging that "ZOA breached the terms of the Boman lease by failing to honor Boman's purported right of first offer," the Caerus Group suit indicates. Boman also filed a notice of pendency against the property. ZOA allegedly has said it doesn't need to procure the waiver.
"It is our position that my client's right to acquire the building was wrongfully circumvented," said Lucas A. Ferrara of Newman Ferrara LLP, Boman's attorney in its case against ZOA. "Our lease provided that if ZOA had a 'desire' to sell, then ZOA was contractually required to give Boman a formal written notice, an opportunity to undertake due diligence and a right to acquire the property. That procedure was never honored by ZOA; all to my client's detriment."
Boman has had a series of leases at the building dating back to May 1982, according to its suit against ZOA, which says it "was entitled to a written offer notice once the defendant desired to sell the building…" and was "also entitled to an opportunity to purchase the building."
The property, which ZOA bought for $875,000 in 1973, hit the market in February 2014 with CBRE, the suit indicates. Caerus Group and ZOA entered a sale agreement for the building on Aug. 6, 2014.
"Ironically, Caerus entered into its contract with ZOA with full knowledge of Boman's interests in the property," Mr. Ferrara said. "And it is thus our position that any rights Caerus may claim to have are totally subordinate to ours."
ZOA didn't respond to a request for comment. ZOA's attorney, David F. Segal of Sills Cummis & Gross, wasn't immediately reachable.