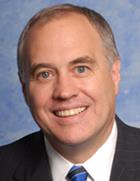 Former Fire District Treasurer Arrested for Stealing Public Funds
Last week, New York State Comptroller Thomas P. DiNapoli announced the arrest of the former treasurer of Pulteney Fire District #2 in Steuben County. Lisa Stone, 44 of Hammondsport, was charged with grand larceny in the third degree (class D felony) and falsifying business records after an audit and investigation by DiNapoli's office uncovered the misappropriation of more than $5,000 in public funds.
Stone confessed to DiNapoli's staff and the Steuben County Sheriff's Department that she wrote herself extra salary checks and made personal purchases using district funds.
"Local officials that abuse their position to steal taxpayer money will not get away with it," said DiNapoli. "My office is working hard every day to expose public corruption at all levels of government and we continue to partner with law enforcement to bring these individuals to justice. I want to commend the Steuben County Sheriff's Department for working closely with my staff as we continue our audit and investigation into the district's finances."
Stone was arraigned in Bath Village Court and is due back in court on October 8. The Comptroller's audit of the Pulteney Fire District #2 is ongoing.
DiNapoli encourages the public to help fight fraud and abuse. New Yorkers can report allegations of fraud involving taxpayer money by calling the toll-free Fraud Hotline at 1-888-672-4555, by filing a complaint online at investigations@osc.state.ny.us, or by mailing a complaint to: Office of the State Comptroller, Division of Investigations, 14th floor, 110 State St., Albany, NY 12236.